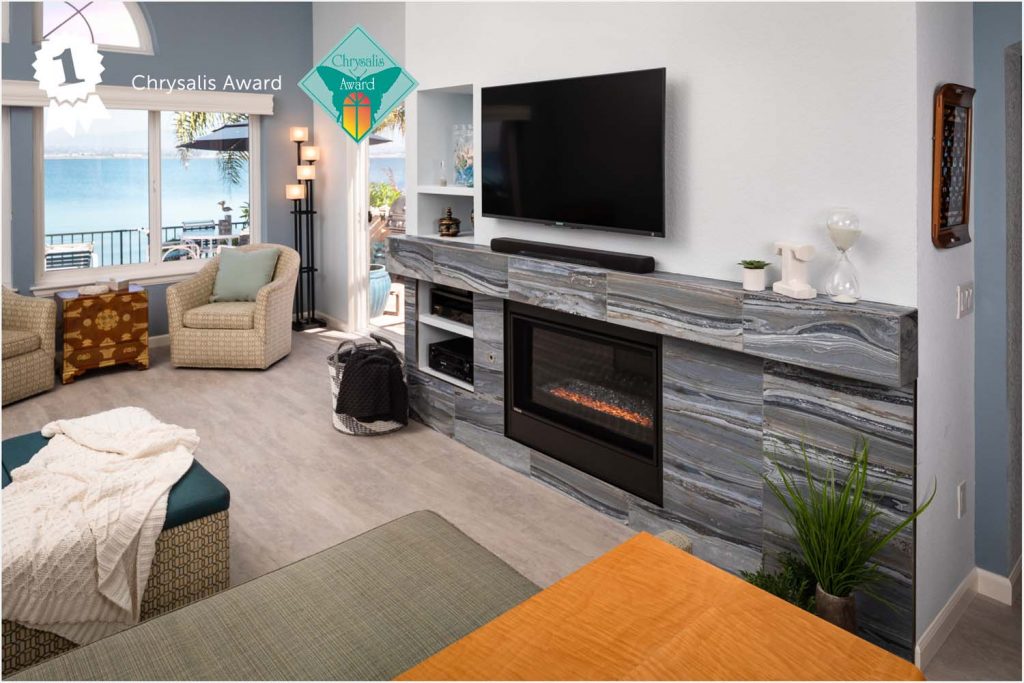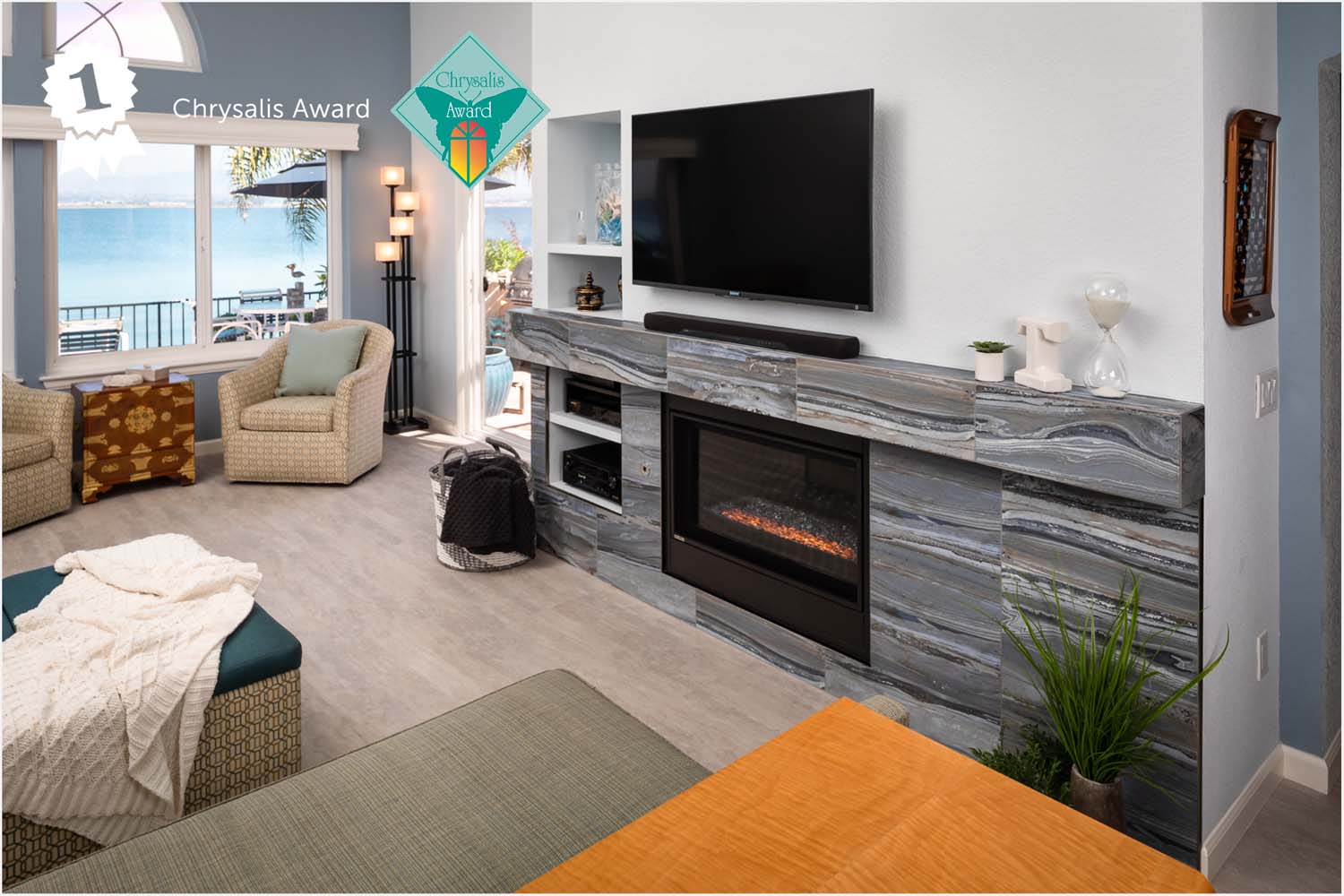 "Marrokal exceeded what they said they would do for us. They stand behind their products and the things they do for you. They make you feel that you're important, even after the project is done. I have recommended them to several people already." — Terry T.
A retired couple who loves to entertain their family wanted to bring life and energy into their living room and create the most value for when they eventually sell their waterfront home.
They both have a deep connection to the bay's blue serene water. They also wanted an updated fireplace that would make a statement and complement the ocean in their "backyard."
We had just the solution to make the fireplace a focal point in their living room and yet be a calm symbol of nature and the great outdoors.
We used tile in shades of blue and taupe in a wavy layout to achieve a more modern look that's pleasing and calming like the ocean.