2019 Seminar Schedule
Click on the above seminar to register.
Join us for a selection of complimentary home improvement seminars.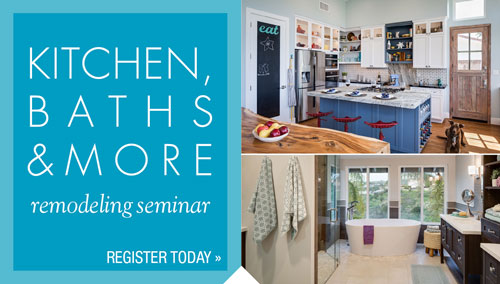 Whether you want to enlarge your home, add a granny flat, create an open floor plan, or just update your outdated kitchen or bath, join us as we explain the remodeling process, the benefits of utilizing an interior designer, how to ensure a return on your investment if you do sell and much more.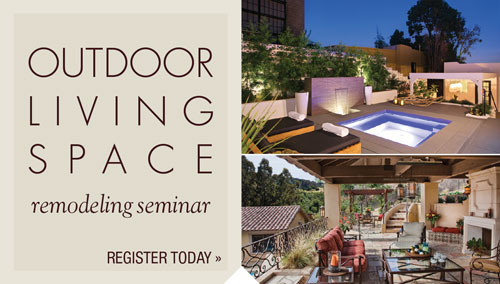 In this seminar you will learn more about interior/exterior layout ideas, material options, and how an outdoor living space can be designed for your needs. Our award-winning, green-certified designers will be there to answer your questions.
2019 Seminars
Seminars
Saturday, April 27, 2019 – 10:30 am – 12:00 pm
OUTDOOR LIVING
Saturday, May 18, 2019 – 10:30 am – 12:00 pm
Kitchen, Baths & More
Saturday, June 8, 2019 – 10:30 am – 12:00 pm
OUTDOOR LIVING
Saturday, June 22, 2019 – 10:30 am – 12:00 pm
Kitchen, Baths & More
Saturday, July 13, 2019 – 10:30 am – 12:00 pm
OUTDOOR LIVING
Saturday, August 3, 2019 – 10:30 am – 12:00 pm
Kitchen, Baths & More