Custom Homes FAQ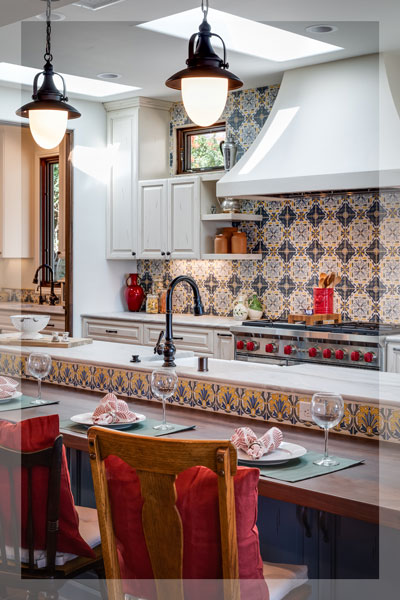 When building a custom home, the kitchen, laundry and bathrooms are much more expensive to build per square foot when comparing to other living spaces such as a family room, bedrooms, etc. This is because there are more finishes, products, details and plumbing that go into areas like the kitchen, laundry and bathrooms.
Why Building a Bigger Custom Home can Cost Less.
The size of the home makes a big difference. When comparing a smaller custom home to a larger square foot custom home and the level of detail is the same, if the buildable size is smaller the cost to build the home goes up exponentially.
How Much does it Cost for a Custom Smart Home?
We can build very sophisticated smart homes that include shades that raise and close based on the temperature of a home, mood lighting throughout the house, security systems, speakers in every room of the home, and more. Most homes will have some smart products in them, but there are lots of products and choices which can range anywhere from $3,000 to over $150,000 for complete smart home technology.
Building a custom home in San Diego in our current market will cost you far less than buying a new home in a tract development per square foot. There are many tract developments that are over $400 / $500 per square foot for the house after removing the cost of the land. And in most cases the finishes are inferior.
Choosing the right piece of property is the single most important step in the process. This step can make or break your ability to create an affordable home. A lot of people will try to take advantage of a piece of land that appears to be a steal, when in fact, it can become a nightmare to build on and cost you a fortune before you even start building your dream home.