see the potential in your home
Marrokal is committed to providing a comfortable, no-pressure environment during the consultation so that homeowners can get answers to their questions.
We want you to have all the information you need to make the best decisions related to your remodel or home additions.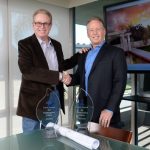 Building A Stronger Team To Create Your Dream Remodel
-
Marrokal Design & Remodeling Partners With Tom Capizzi When Gary Marrokal began his remodeling business 35 years ago, he never dreamed it would be the success it is today. But a lesson he learned from his parents, has contributed significantly to the company's success. "My mom and dad were not business people, but they taught [...]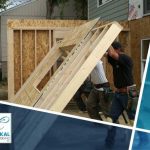 Matching a Room Addition With the Rest of Your Home
-
One of the biggest challenges you can face when building a room addition is matching it with the rest of your home. Fortunately, Marrokal Design and Remodeling is one of the most experienced home remodeling companies in our area. We can guide you through this process and build a home addition or custom home that [...]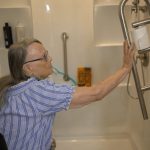 Bathroom Remodel: What a Difference it can Make
-
Bathroom remodel projects can make a big difference for every homeowner. But for one Oceanside veteran family, in particular, a bathroom remodel has changed their lives. It's not fun when you get stuck in a bathroom. That was often the case for RoseMary. Until now.
Feature
News & Events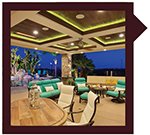 Secrets Of The Ideal Outdoor Living Space
Saturday, July 28, 2018 – 10:30 am – 12:00 pm
register now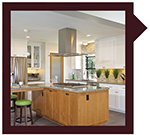 Kitchen, Baths and More Seminar
Saturday, August 18, 2018 – 10:30 am – 12:00 pm
register now
Spring Home / Garden Show
DATES & TIMES:
Friday, March 2, 2018 – 11am to 6pm
Saturday, March 3, 2018 – 10am to 6pm
Sunday, March 4, 2018 – 10am to 5pm
Home Shows USA
DATES & TIMES:
Friday, April 20, 2018 – 10am to 5pm
Saturday, April 21, 2018 – 10am to 6pm
Sunday, April 22, 2018 – 10am to 5pm
San Diego Fall Home Show
DATES & TIMES:
Friday, August 24, 2018 – 11am to 8pm
Saturday, August 25, 2018 – 10am to 8pm
Sunday, August 26, 2018 – 10am to 6pm
San Diego Humane Society Walk for Animals
San Diego – May 5, 2018
39th Annual Fiesta del Sol
Saturday, May 19 and Sunday, May 20, 2018
Reviews

We were very impressed with the professionalism and the attention to detail they provided. We would use them again…
I would highly recommend Marrokal Design and Remodeling's Project Manager, John Simko. John is very knowledgeable.
Excellent service and professionalism during our kitchen remodel. Top notch all the way.
Featured Stories
Great Tips on Running a Successful Remodeling Project
As the top home remodeling company in our area, Marrokal Design and Remodeling's goal is to make your
[…]
Here's How the Marrokal Design-Build Process Benefits You
Marrokal Design and Remodeling is the leading remodeling contractor in our local area because of our high-quality workmanship
[…]
Kitchen Countertop Materials and Their Benefits
The countertop materials you choose during your kitchen remodeling project have a big impact on your new kitchen's
[…]