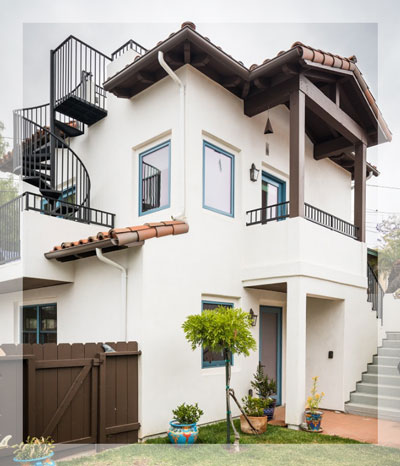 Design-Build to Meet Your Desires and Needs
Our Design Consultants at Marrokal's Custom Home Division know that a custom home is about YOU. We have highly skilled designers who specialize in creating unique plans. We'll walk you through a variety of conceptual floor plans to help you choose which one is best for you.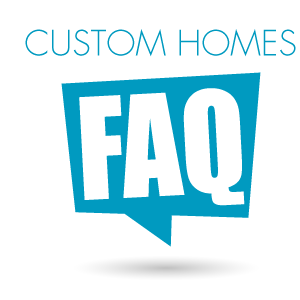 New Home Construction
We know that homeowners want to be assured that the building process will go smoothly and stay on track. Our team stays in constant communication, providing you with details about schedules and timelines, you'll never be left in the dark.
Clean and Safe New Home Construction
Marrokal Design & Remodeling has won many awards for our designs, but one of the things we're most proud of is the awards and recognition that we've received for how clean and safe we keep our construction sites. New home construction can be complicated if your builder isn't prepared.

We build custom homes that you'll be proud of and can live in a lifetime.
There are two phases in building your custom home in San Diego. Phase One can be long and difficult if you're not working with the right experts and consultants to help identify the site that's best to build on. Here's what Marrokal's Custom Home Division does to speed the process up and ensure the site is buildable. During Phase One, we'll do an Investigative Study on the site. The first step is to make sure you have the right site for your Custom Home. Phase 1 –The Investigative Study Identify the complexities of the site. We first start by looking at various issues with the site such as zoning requirements and open easement restrictions, HOA requirements, fire, utilities, rock concerns, topography, and the steepness of the grade.  This is to determine what will it take to develop the site.  Is it a buildable site that will meet your budget? We look for complications of the site–are there a lot of easements or restrictions on the property, are there sensitive land restrictions, special fire department requirements, will site mitigation need to be done?
"We're not looking first at where we'll be placing the house on the site, that comes later. Instead, we're interested in determining things like the slope of the site because if it's steep, it will be more difficult, costly and time-consuming to build there," says Steve Walton, Director of Operations for Marrokal's Custom Home Division.
We'll bring our team of expert consultants together including our surveyors, civil engineers, environmental engineers, and geotechnical engineers for our site development analysis of the property.
The Pad The pad is an area that is around the home that is created through site grading. It must be over-excavated, re-compacted, and prepped to meet certain specifications of the local building department and the state of California.
"Your builder must know how to work with the unexpected and have the experience to communicate thoroughly with the consultants and the local building department," says Walton.
The many months developing the design for your custom home, grading plans, surveys, soil reports, environmental studies, utility studies, water management plans, landscape plans, and the complexities of the actual onsite work all lead up to getting your proposed pad certified.
"If you are not familiar with this process, you can waste a lot of unnecessary time in the design process, permit, process and the onsite land development. This can lead to a lot of frustration for your client. This process, if not handled correctly, can take two to three times longer to get your pad certified as it does to build your home which is why it's important to choose the best custom home builder," says John Paratore, Director of Business Development for Marrokal's Custom Home Division.
Phase 2 – Design Perspective Now, we're looking at your site from the design perspective. We focus on where your home will sit relative to things like street access, views, and sun orientation. In this phase, we'll talk about the functional aspects of your home and the style of home you want to be built, and your budget to get it all done. There are four categories that Marrokal's Custom Home Division will work with you on:
The design and requirements for your site
Identifying all your City and or County Fees
The custom home design development of your home
Budgets for your custom home and site development
1.)  Site development design and requirements. We'll review with you what needs to be done to build your custom home. Generally, we will need to do some level of grading, landscape, hardscape (driveways and walkways), installment of utilities, and in some cases, retaining walls, installation of a transformer, and possibly even a fire hydrant.
"Often people who don't have the right experts working for them give up on their dream of building their custom home because they can't figure all this out," says Walton
Walton says, they don't have the right consultants on board or know how to communicate to the building department and other agencies about their site development. "It's a shame that more people don't seek the help they need. A custom home is often your most prized asset, but it requires an experienced builder and team to get it done."
2.)  Identifying City Fees: City fees can generally range from $30,000 to $50,000, and they are between 12 to 20 categories depending on the site location. They include fees for Park and Recreation, green, seismic, drainage, fire, sewer, water meter, traffic impact, school, and grading bonds. It's important to know how to identify all the fees required. A very knowledgeable expert should be able to make sure that all the fees are accounted for. 3.)  Custom Home Design Development: Costs range between 5% to 8% of the budget for your custom home. This includes Programing, conceptual design, design development, 3-D renderings, construction documents, title 24, interior design, product selection, cost analysis, structural engineering, plan check, permits, HOA submission, and coordination of all site development consultants. 4.)  Budget for Home and Site work: The budget for your custom home is typically determined by three things: the size of the home, the finishes, and the level of complexity to build it.
"Generally, to build a custom home, we calculate the total estimated buildable area of the home including things like indoor/outdoor living spaces, garages and porches to determine the cost per square foot. The average buildable ranges for custom home building in San Diego are approximately $375 – $500 a square foot. You can build your custom home for less or more, but this is a good average in San Diego. The cost per square foot used to estimate building your custom home excludes the custom home design work, City/County fees and the site development.," says Walton.
Creating a budget for your site development will include all the necessary site consultants, City and County fees, grading, staking, onsite soils testing, BMP's, clearing and grubbing, utilities, landscape work, driveways, hardscape, swimming pools, retaining walls, septic systems if needed, bio-retention pits, drainage, etc. Your site development budget will be very specific to what's required and what is ultimately designed.