We have some exciting news and fabulous before and after home remodeling pictures to share. Marrokal Design & Remodeling is proud to announce that we have been named winners in two categories for the NARI 2022 Regional CotY Awards for Region 7 Southwest. Congratulations to our award-winning team!
The first award is for Residential Interior $250,001 to $500,000 for this beautiful home remodel.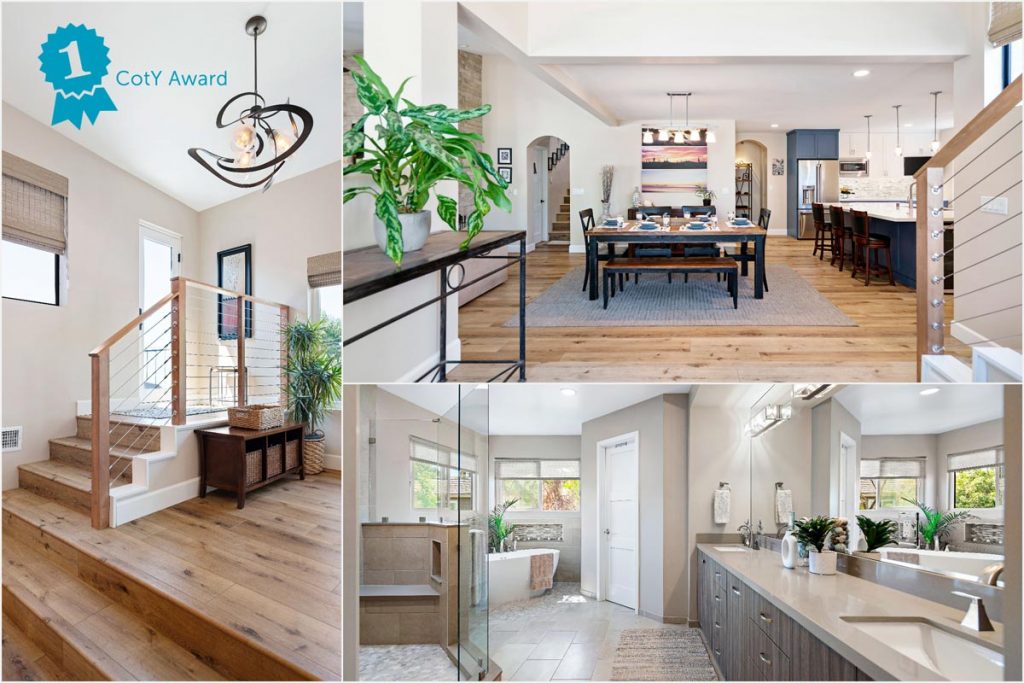 Steven Mark – DC John Ryan – Designer Jensen Landers – Interior Designer Skip – Drafter Ryan Firestine – Project Manager
The original layout of this first-floor interior had wasted space and needed to be reconfigured. The office/loft area was the main unused area (perfect for storage), so we moved over the entry door and made it into a large foyer with steps down to the main living area. By moving the dining room to the center of the remodel, we could extend the kitchen's footprint and thus create a large open concept. Lastly, the existing family room was another space being unused, so we were able to create another bedroom and full bathroom for guests.
–>> VIEW FULL PROJECT CASE STUDY <<—
The second award is for Residential Kitchen $100,001 – $150,000 for this French Country Kitchen
Steve Walton/John Paratore – DC's Enrique Covarrubias – Designer Jensen Landers – Interior Designer Jorge Segoviano – Drafter Andre Pollard – Project Manager Congratulations to our award-winning team! A lovely French Country Kitchen!
Our client desperately needed a larger kitchen to make cooking for their large family and holiday gatherings easier. Our client had an existing hutch in the dining room that we incorporated into the new kitchen design and installed a new quartzite top as the existing marble was cracked and stained in multiple places. We then demolished the existing fireplace that was rarely used in the dining room and created a more than doubled in size kitchen, equipped with a panel-ready fridge, a large range top and a prep sink in the island.
–>> VIEW FULL PROJECT CASE STUDY <<—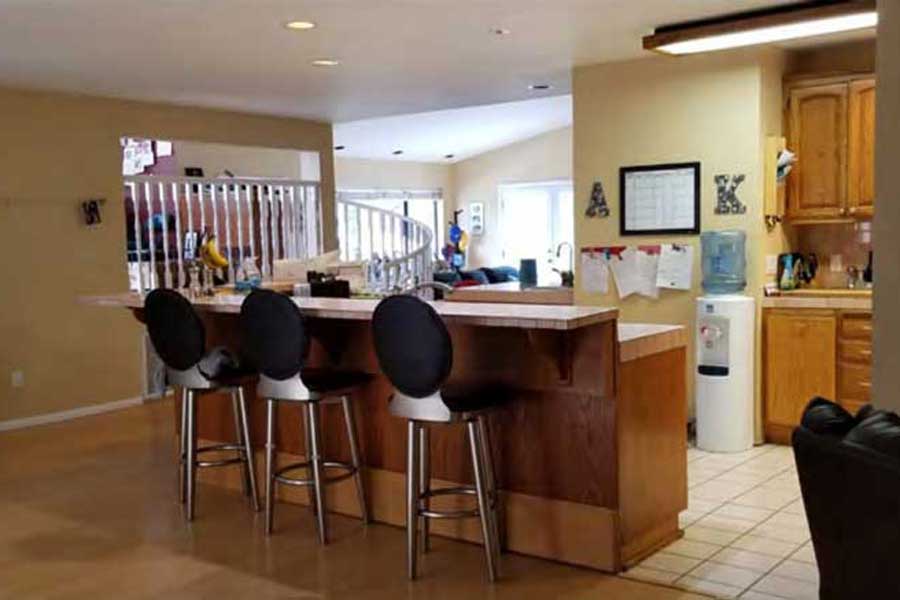 BEFORE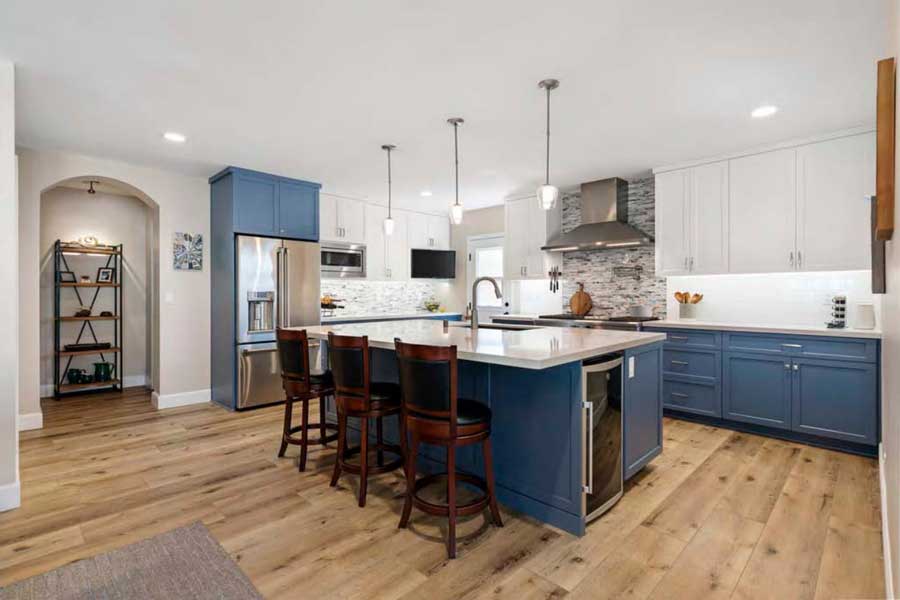 AFTER