Whether it's a small family meal or a weekend party, having an outdoor kitchen is a great way to make entertaining easier. Having the best countertop options for your outdoor kitchen will make clean up a breeze. Outdoor living spaces can blend the inside and outside by creating a seamless transition.
Like with any other home remodeling project, budget, equipment, appliances, materials, and the type of kitchen countertop are important choices.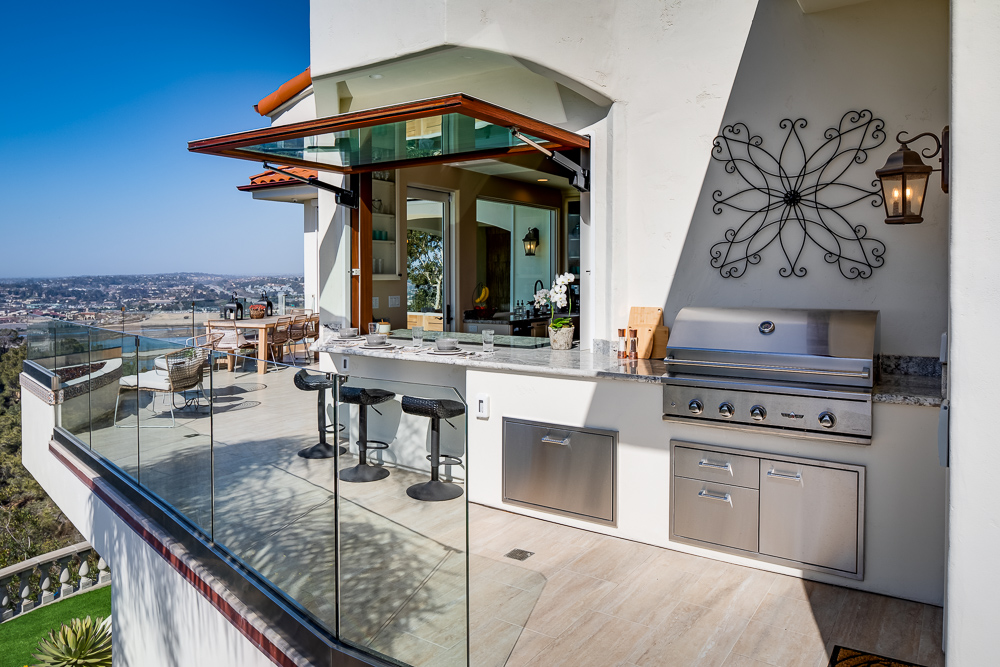 Best Countertop Options for Outdoor Kitchens Granite
Granite is one of the best countertop options for outdoor kitchens. The go-to stone countertop for many homeowners has a durable surface that can withstand the weather, meal preparation, and outdoor dining and entertaining. The great thing about granite is it withstands high volume activity and weather exposure. It won't etch, discolor or fade. Applying the proper seal allows granite to be highly resistant to mold, mildew, and stains. Soapstone This countertop material is also a solid choice for your outdoor kitchen remodel. It can resist heat and stains, but you need to be careful not to drop pans or knives on the surface to prevent cracks. The good news is that you can usually sand out any scratches and nicks. To maintain the beautiful appearance of soapstone and bring out its dark shine, consider applying mineral oil. Concrete One of the most notable advantages of concrete as an outdoor kitchen countertop is that it's highly customizable. While it is rugged and compact, it will show signs of wear and tear, making it feel a bit rustic and homey. While the hairline cracks can add character, carefully consider whether you will later find them an annoyance. Concrete countertops can also be tinted to the color you want. Ultimately, the best countertop options for your outdoor kitchen will make cooking, entertaining, and cleaning simple and enjoyable. Want to learn more about the design and build of your outdoor living space? Join Marrokal Design & Remodeling for our Secrets of the Outdoor Living Space remodeling seminar. Sign up today to reserve your spot. We serve homeowners in San Diego, CA, and the surrounding communities.