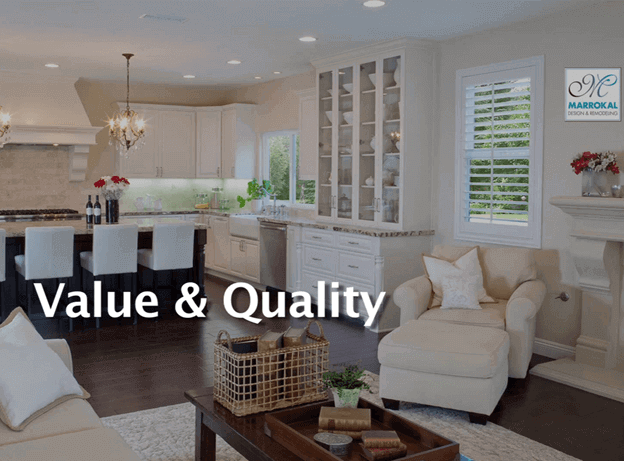 Marrokal Design and Remodeling has been in the industry for over 30 years. We have been the leading choice for remodeling services in San Diego, CA, during this period. Our services include bathroom and kitchen remodeling, room additions, and complete home renovation.
Our solid reputation is due to these two components:
Our Team
Our years of experience have helped us understand that every homeowner has different needs. We take the time to listen to their concerns so we can get a better grasp of their project's goals. Afterwards, we can discuss your options and offer our most suitable services.
Our expert team of professionals strives to deliver satisfactory results every time. We are attentive and detail-oriented, ensuring that the homeowner gets the results that they wanted. We make sure to finish each project on time, which is a reflection of our respect for our clients.
Our Commitment to Value and Quality
As a leading remodeling contractor in San Diego, CA, we make sure to provide excellent services for every project.  Over the years, our dedication to quality services has brought us several prestigious certifications. We are a seven-time winner of the Better Business Bureau for Marketplace Ethics and recognized as the 2014 Professional Remodeler Design Market Leader.
Our commitment to quality has earned us various other awards, such as the 2015 Contractor of the Year, awarded to those who have demonstrated exemplary work in their projects. We are also recognized for several years as a Chrysalis Winner in various areas, a reflection of our innovative and professional services.
Trust Marrokal Design and Remodeling for your next kitchen remodel in San Diego, CA. We provide high-quality materials and services that will suit your home's needs. To learn more about the different services that we offer, call us today at (888) 214-1544. You can also schedule a free consultation by filling out our contact form.