Investing in home improvement projects is a great way to boost your living space's functionality, comfort, and aesthetic appeal. However, not all of them add significant value to your home. For the best results, consider the ones that can recoup the majority of their cost. Marrokal Design and Remodeling, the premier kitchen contractor, discusses the different projects that you can focus on: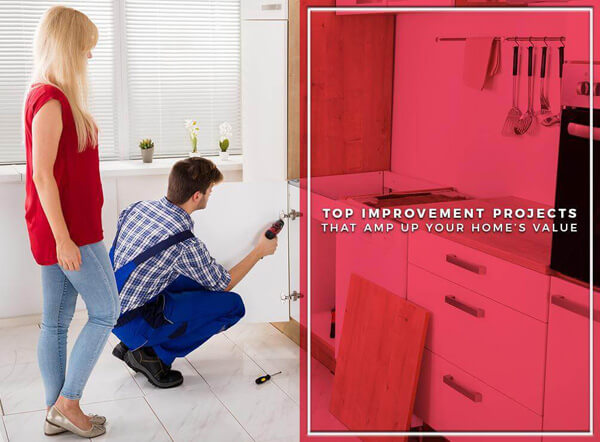 Adding a Bathroom
This is ideal if your home only has one bathroom. According to HGTV, a bathroom addition can recoup 80%-130% of your investment. When looking for an indoor space to integrate another bathroom, check if you have extra rooms or underutilized areas. You can also consider unusual places, such as closets and areas under the stairs. You need at least 18 square feet if you aim for a half-bath. Meanwhile, if you want a complete bath, you need at least 30 square feet. Regardless of its size, you can rely on us to realize the full potential of your new bathroom.
Remodeling the Kitchen
Many homeowners treat the kitchen as the heart of the home, and that's why upgrading this room can greatly benefit you. In fact, it can recoup 60%-120% of your expenses. The key here is to not make it more extravagant that the rest of your house. When planning for your kitchen remodeling, opt for energy-efficient appliances because they minimize utility costs and help the environment as well. Furthermore, it's best to focus on changing the color schemes than spending on costly furnishings. A coat of fresh paint can give your kitchen an upscale look at a cheaper price.
Reinventing a Room
A new room can recoup anywhere from 50%-83% of your investment. To save more money, consider reinventing the existing space in your home. For instance, you can convert your basements and attic spaces into a game room, a bedroom, or a combination of both. Before you start with this project, however, think about the future remodeling projects so you don't have to remove or replace any part of your newly remodeled room.
Whether you're in need of a room addition or a kitchen remodeling, Marrokal Design and Remodeling has the proven expertise to give your home the best makeover. Call us today at (888) 214-1544 to learn more about our services. You can also request a free consultation. We serve Poway and its surrounding communities.