Does the heatwave have you thinking about how to beat the heat? You may want to consider sprucing up your poolside lounge or outdoor living area. When the temperature rises, the pool may be the main attraction but having a comfy place to rest after a big swim is equally vital. There are many ways to enhance the appeal and function of your pool deck or outdoor living area as well as increase the value of your property.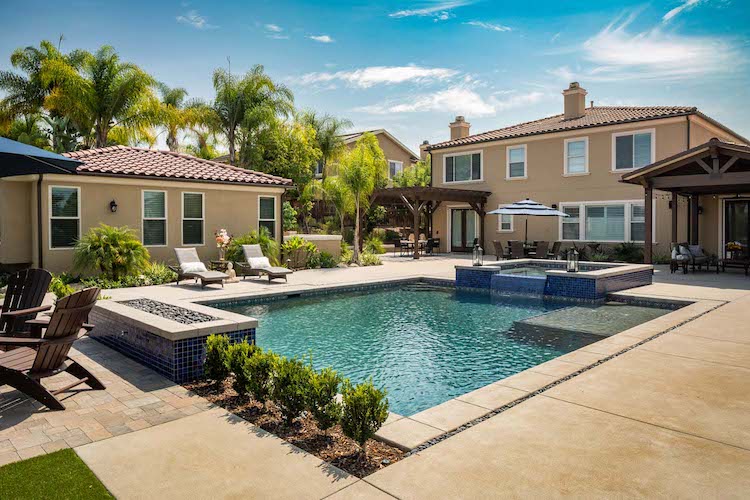 Decorate With Plants
Plants are not only beautiful to look at, but they also provide a natural screen for privacy. If your lounge area is large you can add planters. Just make sure to choose plants that are easy to maintain. You don't want to have twigs and branches floating in your pool or clogging your draining system. 
Broad-leaved evergreen bushes and thorny plants are more suitable for poolside lounges. To prevent getting pricked, consider putting the plants with thorns far from the seating or passage areas. Potted plants give a clean look and can be moved as necessary. 
Add Covers and Shades
Since you will be spending a lot of time in your poolside lounge, don't forget to add covers and shades to protect yourself from the summer heat. Awnings that can be remote controlled turn you lounge area into a peaceful space to relax and take a break from the sun. They give more sun protection than umbrellas and also offer some wind protection. 
One of the best covers you should consider is a pergola. Your home remodeling contractor may also suggest installing a gazebo with beautiful outdoor curtains. A gazebo with curtains provides privacy and if you add a TV, it's a great spot to catch the game while others enjoy the pool.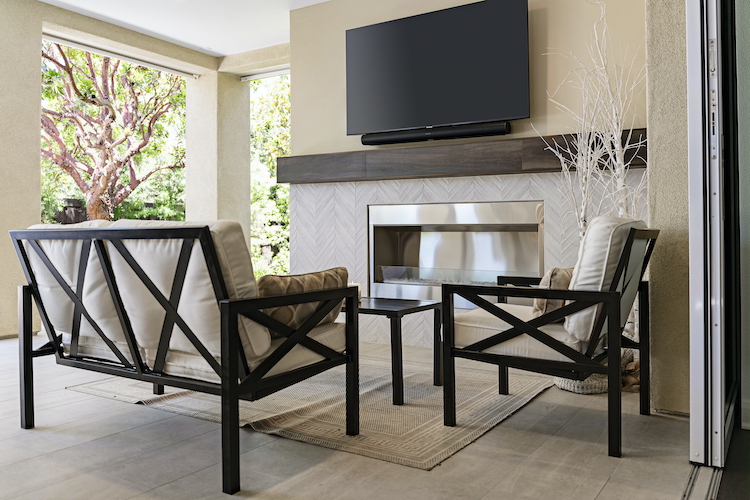 Keep the Area Safe and Comfortable with Flooring, Lights, Heaters, and Fans
Flooring, lights, heaters, and fans – these additions can turn your outdoor area into a full blown outdoor living space – that seamlessly blends your indoor and outdoor areas. 
You'll want to make sure you choose weather-resistant, weatherproof and durable materials. For a contemporary look, you may want to choose treated wood, outdoor tiles, or concrete. You can add rugs, throws, and pillows on top of a comfy outdoor couch.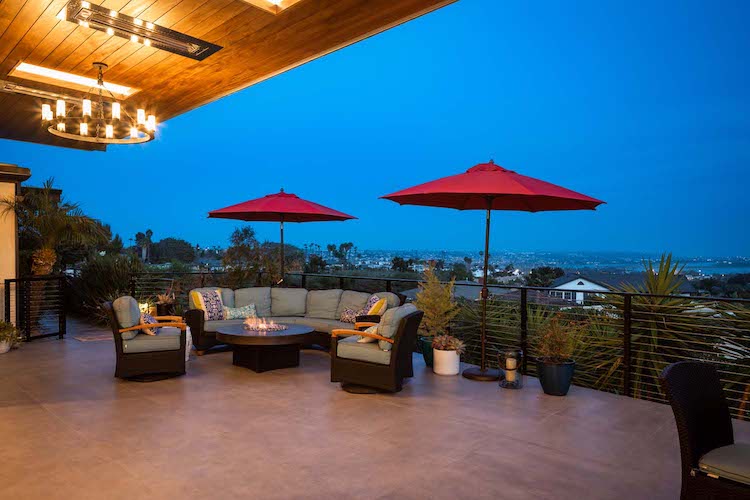 Lighting is very important for a poolside lounge area. If your pool needs lighting and you want the lighting to be subtle, consider installing lights that are even with the ground. They will light up the lounge area and won't be a foot-traffic hazard.  Another, nice way to light the pool is to string lights across it. Grounded or suspended fixtures enhance the overall design of your pool lounge.  
For your outdoor living space, recessed lights are a great way to brighten the area and keep it very clean looking. A hanging chandelier, makes a nice addition over the dining area.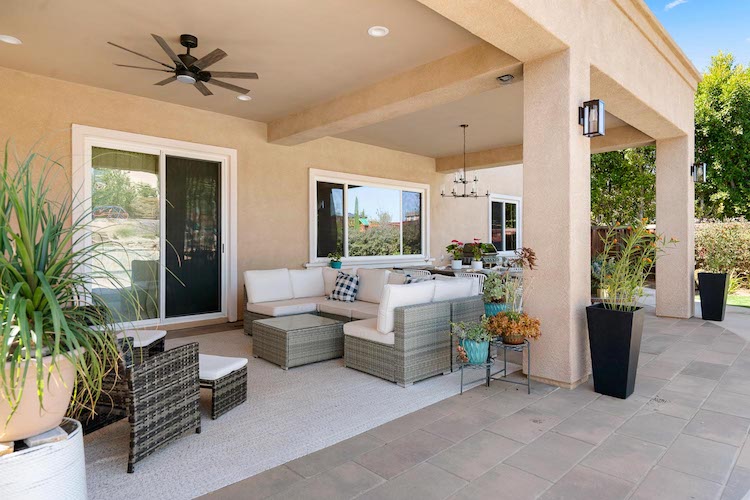 Add outdoor heaters and ceiling fans inside your gazebo and you'll have comfort year round. But, you might have to gently ask the guests to leave. 
Subscribe to the Blog
The expert contractors at Marrokal Design & Remodeling offer excellent home improvement services, including a bathroom remodel. Call us today at (888) 214-1544, or fill out our contact form to set an appointment. We proudly serve homeowners in San Diego, CA.
We also provide free seminars to homeowners who are interested in remodeling projects. Register for a seat at our upcoming seminar: Kitchen, Baths and more.