Your kitchen serves as not only a place for preparing meals, but also as the main gathering space at home. That's why it's important to make sure that it's not only functional, but aesthetically pleasing as well. One way to ensure a cohesive and appealing kitchen is to follow a general theme. Marrokal Design and Remodeling, the leading kitchen contractor, shares three modern design ideas: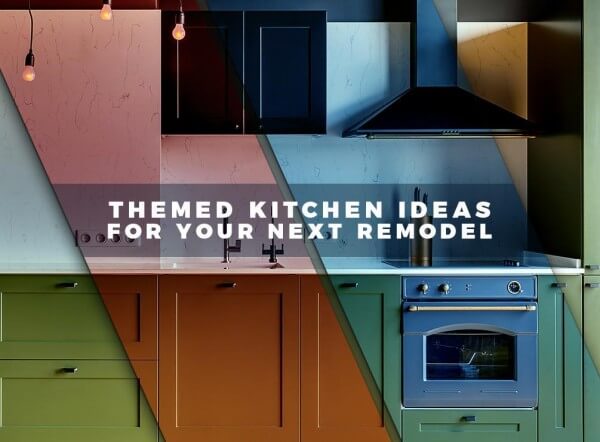 Charming Farmhouse
Sinks are usually alongside countertops to create a sense of continuity, but in a farmhouse-style kitchen, it would look out of place. Instead, invest in an oversized sink with two front legs and mounted on the wall for stability. This creates a rustic and charming look that gives off country vibes. Make use of the space underneath to store kitchen essentials like cleaning supplies.
Changeable Layout
Kitchen islands are a great addition to any kitchen, and with the right location, they can greatly improve the flow of the room. That said, what if there are changes in your kitchen, and the island seems out of place in the new design? Having moveable islands is an excellent way to avoid this. Just make sure your island has wheels that lock so they can stay put when you're chopping. If you have a particularly small kitchen and want more space, a kitchen remodeling project is an ideal solution. Having moveable islands, however, allows you to instantly free up space without having to spend anything.
Well-Lit and Bright
Proper lighting is an essential feature in every kitchen. It helps prevent any injuries and creates a warmer, more welcoming atmosphere. There are different kinds of lighting on the market with different effects and intensity that you can use to create a specific mood. You can consult our expert team for lighting combinations that will highlight the beauty of your kitchen.
For more creative kitchen solutions, turn to Marrokal Design and Remodeling. We offer a range of home remodeling and room addition services. Interested in working with us for a remodel? Call us today at (888) 214-1544. We'll start with a free consultation. We serve communities in Poway and the surrounding areas.