More homeowners are choosing to invest in renovations and remodels rather than to buy a new home. Most people enjoy the challenge of designing and reworking their own homes to make them more efficient, beautiful, and comfortable. Marrokal Design and Remodeling, your expert in home remodeling, discusses the top remodeling projects to invest in this year.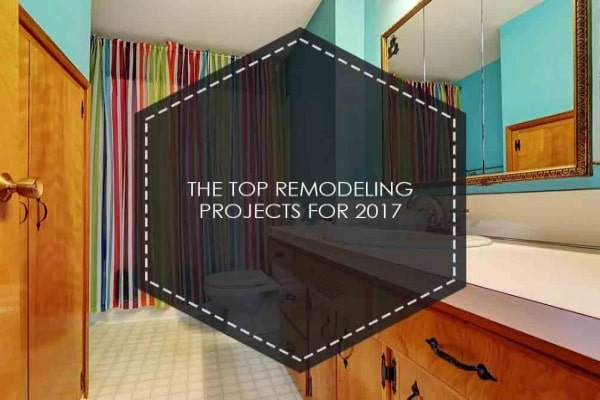 Aging in Place Upgrades
Preparing for your senior years can start as early as today. Contrary to popular belief, aging in place does not consist of bland and unappealing products that will lower your home's beauty. Marrokal Design and Remodeling can seamlessly integrate these upgrades into your home. For instance, two-story homes would need to add an elevator later on for easier access. Instead of installing one right away, we can vertically align two closets on the upper and lower floors. With the necessary electrical wiring, these can be easily converted into elevators later on.
One of the most practical room additions you can invest in is a walk-in tub and shower combination. This is beneficial not only for seniors but also for you. Imagine soaking in a luxurious bath after a long day, with the added convenience of a built-in seat for increased comfort. You can also invest in a wider doorway that provides sufficient room for a wheelchair to come through without making it look unusual.
Bathroom and Kitchen Remodels
Renovating your kitchen and bathroom provides a significant increase in your home's overall efficiency and value. As the heart of the home, your kitchen is the center of family gatherings, prepping and cooking, and entertaining. You can benefit from an updated workspace and a strategic floor plan. We can help provide a more efficient layout for your kitchen to improve your workflow and efficiency. Choose from our range of top-notch kitchen furniture and appliances to create the kitchen you've been dreaming of.
Sometimes, a bathroom remodel is just what you need. The bath is a haven where you can let your personality shine. We can help design and remodel your bathroom to suit your needs. With the best quality products and materials, we can create a bathroom that you'll get to enjoy for years. Whether it's simple lighting upgrades or replacement cabinets and furnishings, you can count on our expertise.
Turn to Marrokal Design and Remodelling for your home remodeling needs. We serve communities in San Diego, CA, and surrounding areas. Get started on your home remodeling project today and call us at (888) 214-1544.