Today's bathrooms are no longer just utilitarian spaces. They can now become places of convenience and luxury, and you can attain that by keeping abreast of the latest aesthetics. Whether you're planning a bathroom remodel or you just want some inspiration, Marrokal Design and Remodeling shares some of this year's trends to give you ideas: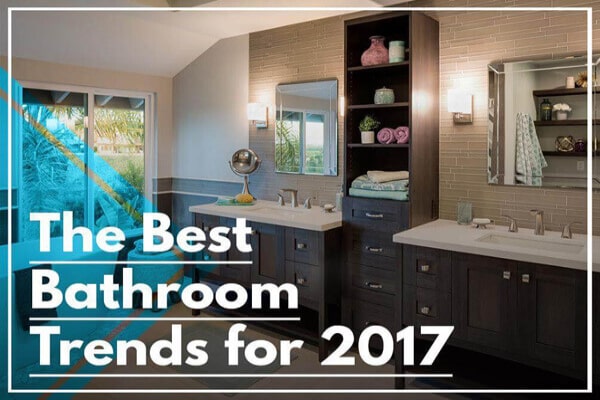 Continuous Approach
Incorporating straight lines and masonry aesthetic into the floors and cladding walls creates a sense of continuity in your bathroom. They also provide a simple yet playful look, which adds a classy vibe within the space. Opt for materials that are easy to fit and maintain for lasting benefits.
Greenery
Decorating your bathroom with stylishly arranged greenery provides a wealth of benefits. Aside from filtering out pollutants, they also stabilize the humidity of the space. Furthermore, they have a positive effect on mental health.
For low-light bathrooms, consider getting Aloe Vera since it doesn't need too much sunlight or watering. Ferns are also a perfect addition because their distinctive leaf patterns and delicate looks can blend with any décor. If you want to establish a strong connection with nature, you can open your bathroom toward a garden. This brings a spa-like experience that you'll surely enjoy for years. As your home remodeling expert, we can suggest more options to suit your needs and preferences.
Classic Materials
Thanks to recent advances, you can now take advantage of wood, stone, and ceramics in unique ways. Slovenian oak, for instance, is known to be a sensitive material, but you can use it as a zing and shower floor coverage.
You can also come up with sophisticated combinations to create a sleek bathroom design. For a dynamic vibe that evokes a neat sensation. Consider using ceramic tiles for the flooring and wood accents for your bathtub to add warmth to the design.
Keep these trends in mind as you update your bathroom's look and feel. For all your remodeling needs, Marrokal Design and Remodeling is the one you can trust. We offer a wide range of services, including room additions and outdoor living spaces. Call us today at (888) 214-1544 for more information about our offerings. You can also fill out our form to schedule your free consultation. We serve San Diego and adjacent areas in CA.