Remodeling your home is a big decision and investment. This is why it's important to hire the right remodeling contractor in San Diego, CA, to ensure a stress-free and successful home project. At Marrokal Design and Remodeling, you can expect us to see through the project up until the end. Here are reasons you should work with us.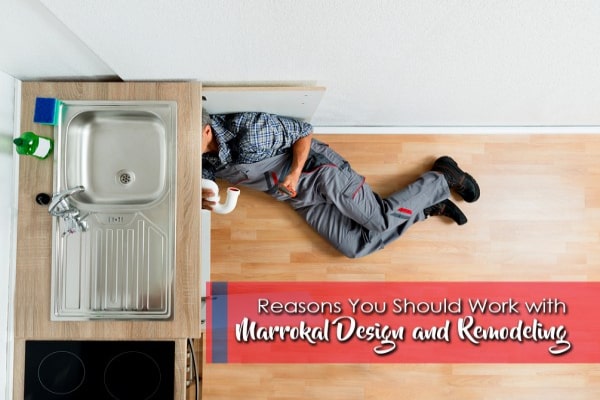 Years Of Experience
An experienced contractor is more likely to have a clear idea on how to better remodel your home. We have provided remodeling services for over 40 years. Rest assured that we have the sufficient knowledge and experience that will help us realize your dream home.
Numerous Awards from Organizations
An award-winning company is an indication that they excel at the services that they're providing. We take pride in being a recipient of various awards such as the 2015 Contractor of the Year. We have also won the Better Business Bureau for Marketplace Ethics for seven times. We are also a 2014 Professional Remodeler Design Market Leader. Furthermore, we're a proud Chrysalis Winner for several years in different areas.
Wide Range of Remodeling Services
We specialize in an array of home improvement services such as:
Kitchen Remodeling – We can work on a kitchen remodel in San Diego, CA, to enhance its functionality and beauty. You can rely on us to help you look for the best kitchen appliances and storage that will help achieve your remodeling goals.
Bathroom Remodeling – This makes for an ideal project, especially if you want to make the most of your small bathroom. We can remodel this area to feature creative designs and smart-wired technology for easy access to your smarthphones.
Room Additions – This works best if you want to add more space and functionality to your home. We'll make sure to find the best solutions and resources to add square footage with your design ideas in mind.
Turn to Marrokal Design and Remodeling for your next home project. Rest assured that we'll design and build your project to your satisfaction. Call us today at (888) 214-1544 to learn more about our remodeling services in San Diego, CA.