Your kitchen is one of the busiest places in your home. That's why picking the right design for your kitchen is vital. It's a central place of gathering for your family not just when it's time to eat, but also for doing homework, reading the paper, or other family activities. To ensure that your dream kitchen becomes a reality, you need to work with a trusted contractor who knows the key elements that should be included in your kitchen remodel. With the right kitchen remodel design, you'll have a more enjoyable experience.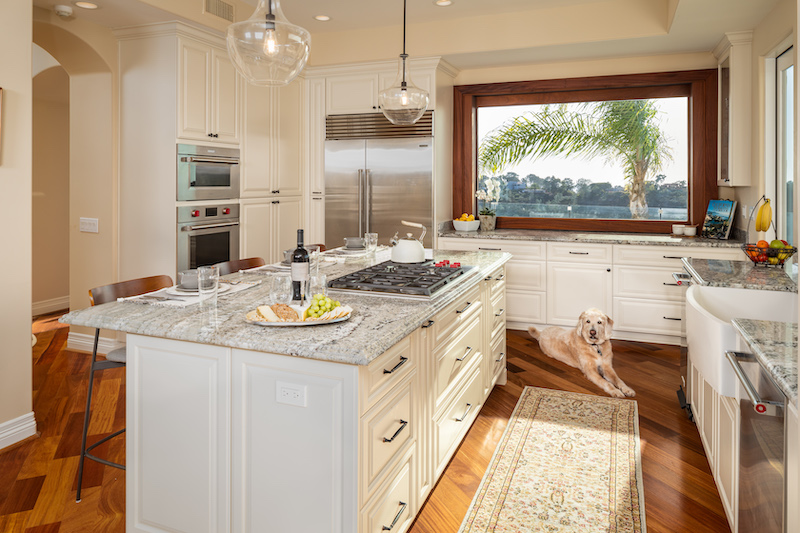 Neat and Efficient Appliances
As you design your new kitchen, be sure to select appliances that you know you'll use. What you choose will make up a big part of your overall kitchen design. Your design consultant can help you plan the best appliances and placement to make the kitchen remodel both stylish and highly functional. Having the right kitchen design and placement of appliances can expedite cooking and make your kitchen less congested. A better workflow in your kitchen makes it more enjoyable to cook and clean.
Smart and Efficient Storage Space
A well-designed kitchen will always have good storage space for your utensils and other cooking and baking equipment. Also having hidden appliances that are easy to access is a great way to declutter your kitchen countertops. Kitchen islands can have sinks and microwave ovens housed in them to give you an extra place to clean veggies or heat up leftovers.
Quality Lighting Fixtures and Furniture
Lighting is a very important aspect in a kitchen remodel. There are three types of lighting in a well-designed kitchen: basic lighting, which illuminates the entire kitchen space, along with accent and task lighting, which highlights the features of your kitchen. Lighting is just for functionality, it's also for mood and style. Efficient lighting is vital because kitchens are high energy users so having efficient lighting helps to keep your electricity bill down. When choosing lighting, think about how it will reflect on things like cabinets and appliances. Your interior designer will give you suggestions to help simplify and streamline your kitchen remodel.
Join us for our online home remodeling seminars. Check our remodeling seminars schedule and sign up today! Ready to get started? Call Marrokal Design & Remodeling at (888) 214-1544, or fill out our convenient contact form. We serve homeowners in San Diego as well as other nearby areas.