As the top design/build remodeling contractor in the area, Marrokal Design and Remodeling has continuously provided exceptional services to locals. Our design/build method helps us to deliver construction projects with superior results, regardless of the scope. From the blueprints to the post-construction cleanup, our team will be there to handle everything. Here's a closer look at our process: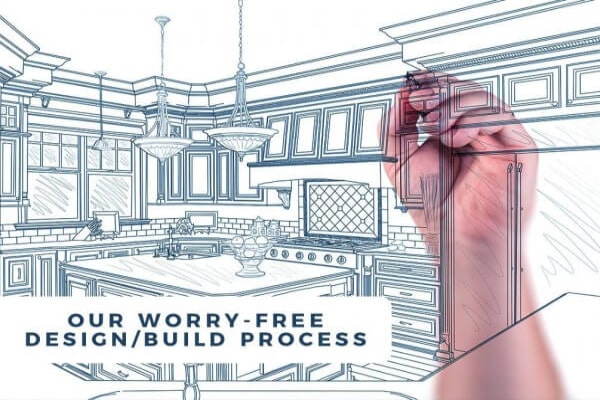 In-Home Consultation
Every project starts with an in-home visit from us. This is when we talk to you about your wants and needs. What changes do you want to see? How can the remodel improve your overall lifestyle? These are some of the questions you can ask yourself to get an idea of what you want to achieve. We'll also ask you about your budget and determine if it can cover the project you have in mind. If not, we can make the necessary changes to achieve your dream home on your budget.
Design Center Visit
Next, we will invite you to our design center and showcase the vignettes that we have. If at this point, you still haven't decided on the colors or materials you want, this step can give you ideas. This is also a great chance for you to meet our team. We believe in building good working relationships with our clients, and that won't be possible if we're strangers. Additionally, it will be easier for you to communicate properly with people you know.
Design Agreement
After you've decided on the specifics, our team will then draft a project schedule that outlines the step-by-step process of your remodel. While some projects don't have that many steps, major investments like a kitchen remodel have some steps that require others to be finished first. If you're replacing or moving your sink, for instance, the plumbing would need to be handled at the beginning. We then guide you through this entire process before even starting so you know what to expect and prepare for it.
Information Gathering and Discussions
Our team will then visit your home to gather enough information to create blueprints. This will serve as our guide when we begin sketching and conceptualizing for your remodel. Allowing us to maximize the space better and create a better flow.
As we start construction, we'll also hold a series of meetings and discussions all throughout to ensure that we are consistently meeting your needs. If there is any part of the remodel that you're not satisfied with, you can bring it up during one of these meetings, and we'll discuss possible changes with you.
Our design/build process ensures that we can deliver on time, on-budget, and safe remodeling services that exceed expectations. Call Marrokal Design and Remodeling today at (888) 214-1544 to schedule your consultation. We serve San Diego and the surrounding CA areas.