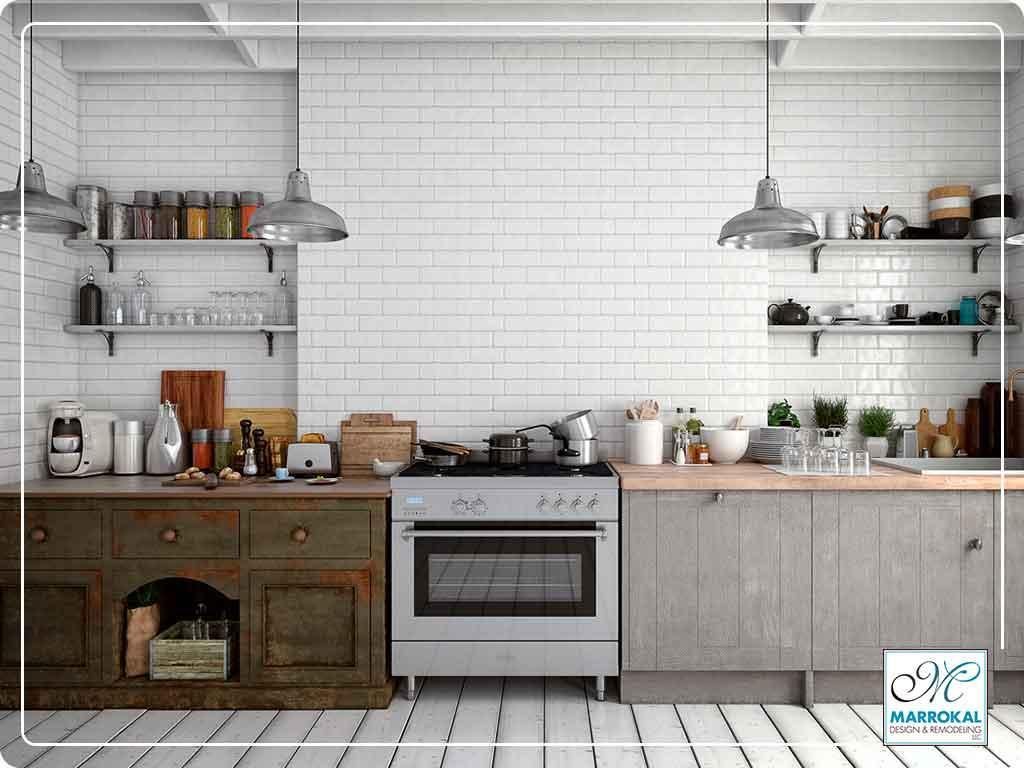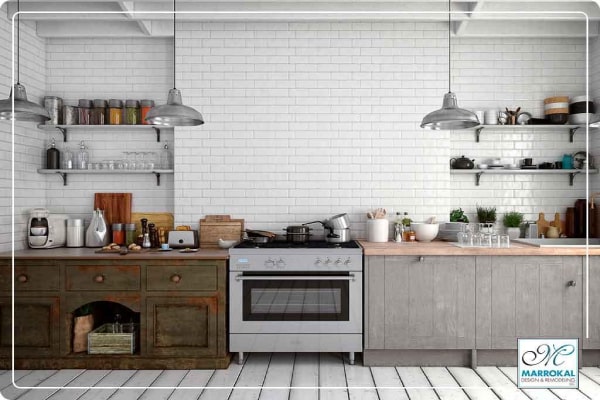 Kitchen ergonomics is all about optimizing movement and reducing unnecessary strains when doing kitchen tasks. Being one of the most used rooms of the home, a kitchen's ergonomics is quite important. Every kitchen should help ease tasks that everyone performs in it while still having it look stylish.
Marrokal Design & Remodeling is a trusted remodeling contractor in San Diego. Here are a few tips to help you achieve the most ergonomic kitchen possible.
Kitchen Triangle: Why It Works
The kitchen work triangle simplifies the work done in the kitchen. Having your kitchen designed with an efficient workflow makes prepping meals, cleaning, and storing food easier. This is accomplished by having these task areas in a triangle shape and within a few steps away from each other. The goal is to have these areas close enough but not too close so that it causes a bottleneck.
Open Kitchen Floor Plan
An open kitchen has lots of space without barriers. There aren't isolated or walls that block off sections. The open kitchen is ideal for having everyone gather around while you're preparing food. The floor plan blends the kitchen with the dining area, and living spaces making your home feel bigger.  The open space is more comfortable for everyone to gather, and it's easier to clean. However, an open kitchen doesn't hide anything. With no barriers, you can't hide dirty dishes or the kitchen mess. Everything is in sight from almost everywhere in a big open space.
So if dishes pile up, they'll be visible. But an open kitchen offers plenty of room for everyone to help out with doing the dishes and cleaning up!
For an open kitchen design remodeling services, come to a free remodel seminar with Marrokal Design & Remodeling.
Making the Kitchen Island Meet Your Needs
The kitchen island has become popular in many kitchen remodels. When putting a kitchen island in, consider what things you could do to make it most effective. For instance, you might need more storage space, a warming drawer, or a wine cooler. All of these things can be built into a kitchen island. Will you wash produce at the kitchen island? What about extra seating so family and friends can sit around the island? Cabinets in kitchen islands can store cookware, spices, and even frequently-used appliances.
For your next kitchen remodel, trust your home to Marrokal Design & Remodeling, your local custom home builder. We serve homeowners in San Diego, CA, and nearby areas. Call us today at (888) 214-1544 for a consultation.