Blurring the lines between indoor and outdoor living spaces has become increasingly popular. And, with all the rain that San Diego has been getting, a protected outdoor living space or California room that connects to the indoors is ideal.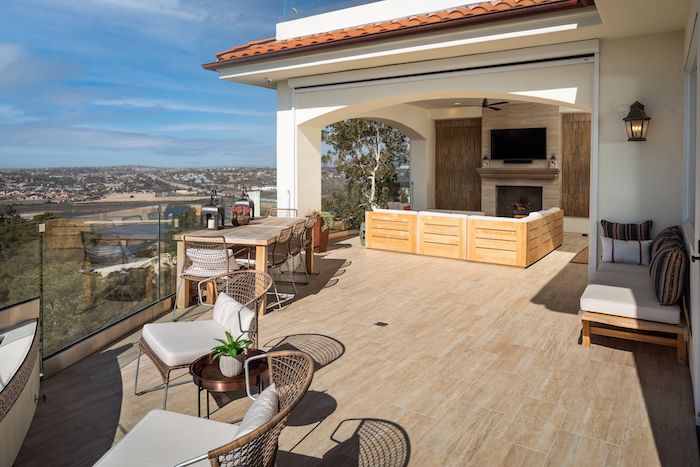 An open-air transition room, also known as a California room, gives you extra livable space that has the appeal of the great outdoors with indoor comfort. These rooms typically increase the value and appeal of your home.
There are several ways that homeowners in San Diego, CA, can achieve this look with the help of our award-winning remodeling team. We'll cover some of them in today's blog post.
California Room
The California room was inspired by our state's sunshine (most of the time) and perfect year-round temperature.
It aims to make this room a place you can enjoy all year because it will have a roof to protect people from the sun and rain, yet one or more sides will be open to the outside.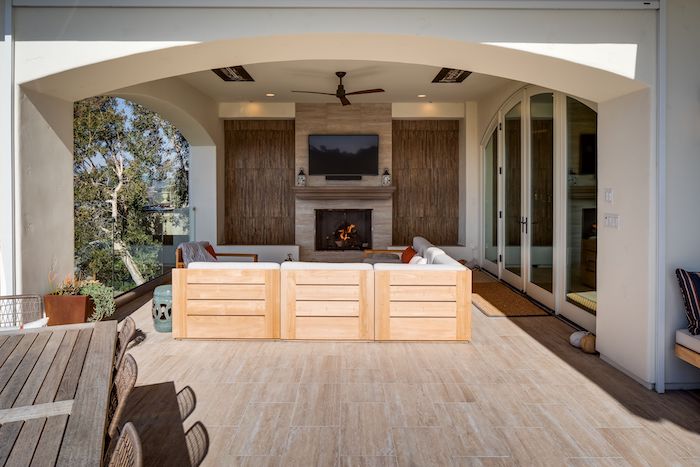 A California room might have motorized shades to block light. It may have a TV, potted plants, and even a water feature for a Zen-like feel.
Accordion Glass Doors
The California room might seamlessly transition indoors and outdoors with accordion doors. Accordion glass doors make walls disappear when open. They add a nice touch to the outdoor living space and can replace typical sliding glass doors. These doors provide natural light, ventilation, and more room for guests to move outside and inside your home.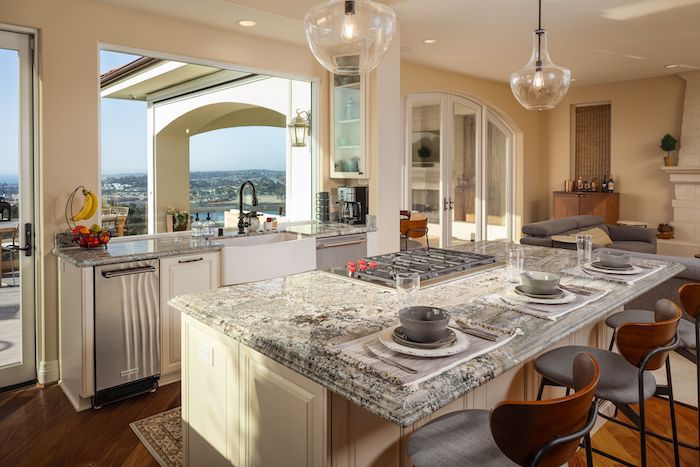 Incorporate Natural Materials
Using wood, stone, glass, or metal materials can bring organic elements into your home, making it comfortable, chic, and functional. From adding natural stone countertops in kitchens to using wooden flooring throughout living rooms, there are endless possibilities for incorporating these materials into any room of your house, including a California room.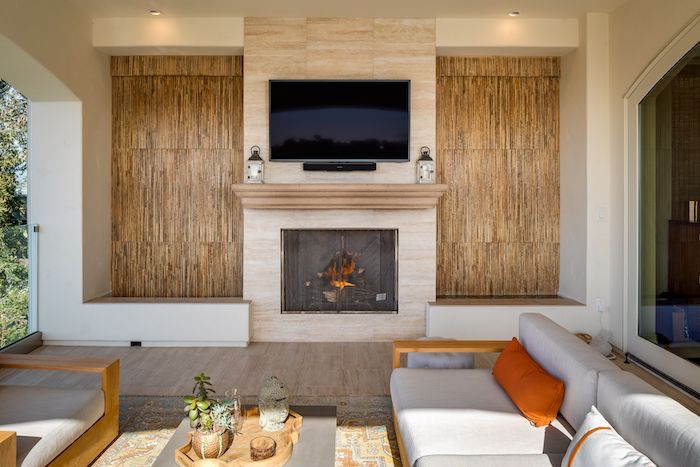 Outdoor Fireplace in California Room
Many homeowners want an outdoor fireplace and dining area in their California room. It's great for entertaining and fun family meals. In addition, a high-end California room often has its own fully equipped outdoor kitchen and game area for the kids to play while waiting for dinner.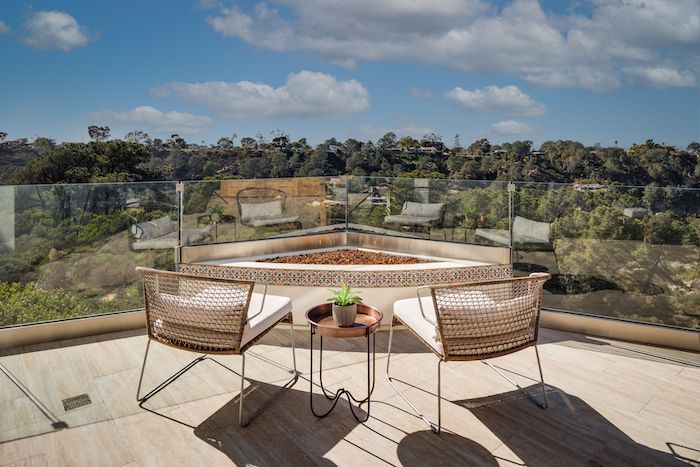 Fire Pit
Adjacent to the California room might be a sitting area with a fire pit or a pool. There are many options for California rooms and connecting your indoor and outdoor living spaces. Budget, your needs, desires, and space will determine what's possible. Getting a complimentary consultation is the best way to find out what can be done with your home. We will visit you at home, over the phone, or you can join us in our Design Center.
How about connecting your indoor and outdoor living spaces with a California room? Get in touch with Marrokal Design & Remodeling LLC today! We specialize in creating beautiful, seamless transitions to increase your home's value and give you the perfect place to entertain or relax. Call (888) 214-1544 to schedule an appointment.
Subscribe to the Blog