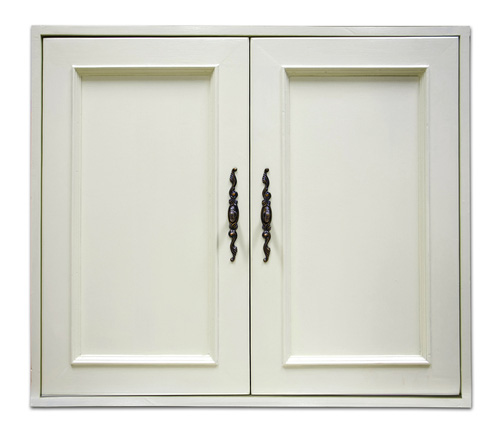 Hardware can instantly date or update the home. Regardless of personal style, the subtle definition hardware lends influences the home's overall style. Often coined as the "jewelry of the home", hardware needs to first be functional, and secondly inspiring. Learn about hardware finishes and how to use them to create a polished look or tie different looks of the home together.
Polished Nickel
This is a great finish for transitional and contemporary styles, offering a glamorous appearance. Because of the warm brown undertones, it works exceptionally well with reconstructed wood doors or cabinets. Made from solid nickel, the appearance can change with lighting. Another added benefit is this is the easiest finish to clean with its clean, lacquered look. Janice Page, designer at PK Surrounding in Exeter says, "Polished nickel coordinates beautifully with quarter-sawn oak, cherry or mahogany woods."
Aged Bronze
This is an elegant and sophisticated finish with warm copper tones that provide an edge to the darker aged base tone. Traditional in nature, this style is rooted in the Victorian era, but also heavily influenced in the Arts & Crafts movement as well. Ornate, handmade, craftsman style décor pairs well with this finish.
Oil-Rubbed Bronze
This finish is seen widely through the rustic, Old World living spaces. Suited well with the Mediterranean and Tuscan style décor, this finish is unique in that it transforms over time, providing an evolving rich hue. Especially useful in partial renovations as it offers a neutrality in tone lending the ability to mix with other finishes elsewhere in the room. Susan Crupi, Director of Design at David R. Crupi, recommends this finish with a dark cabinetry for a more seamless look.
Stainless Steel or Chrome
The mirror-like finish of bright chrome or satin like finish of stainless steel provides a sleek and modern approach. Inspired by the Art Deco era of the Roaring 20s, this dramatic finish makes a statement in even the most minimalist interior. To keep the lines clean with this finish, opt for simplicity in design, such as pulls, round knobs or thin round pipe handles. These finishes reflect the tone around them, and work well with a crisp, white paint for a modern look.
For more design inspiration, contact Marrokal Design for a free consultation. Our designers will listen to you and expertly turn your vision into a reality.