Are you finding that your home is perfect but it's just not big enough? Then maybe it's time to look at how an ADU can benefit you, your family, and home. ADUs add more livable space and can create passive rental income.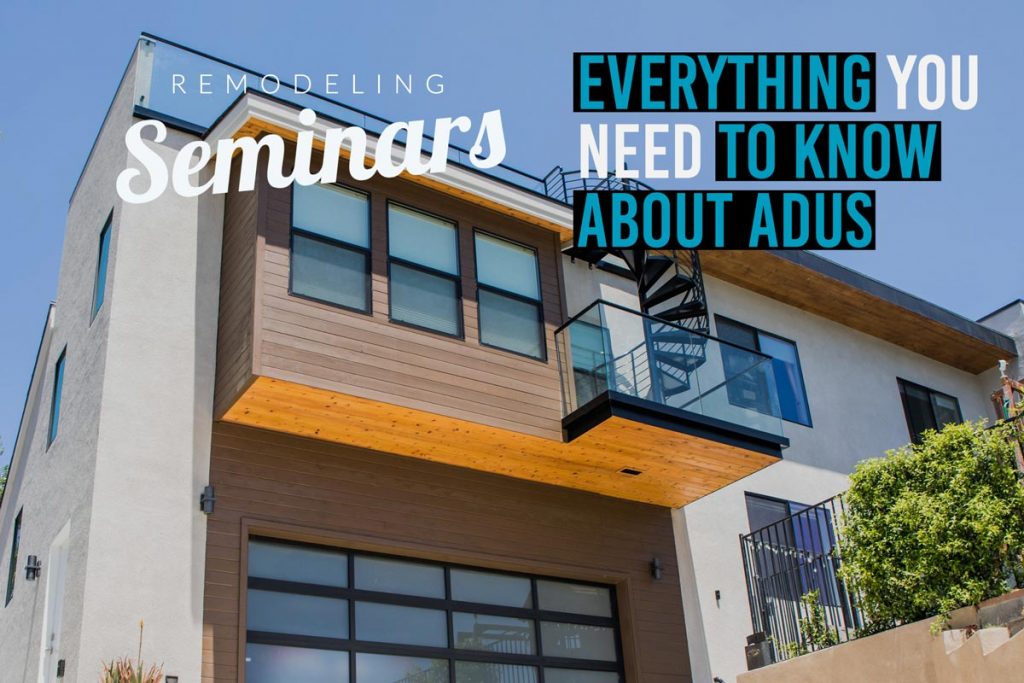 Building an Accessory Dwelling Unit is a way to let you stay put in the home you love and have room for others by adding an additional structure to your main home (attached or detached) that can provide more income as well as flexibility in your living space.
While San Diego is booming with ADU interest, it's not quite at the level of Los Angeles where research predicts that an ADU revolution is underway. According to the California Department of Housing and Community Development (HCD), if production continues at 2019 levels, one in 10 LA houses will have a modern ADU by 2026.
ADUs can be built separately from your home or you can convert an area such as a garage. Some homeowners choose to build their ADU above the garage.
How an ADU can benefit you, your family and home can be tremendous.
ADUs can provide rental income
ADUs don't require you (the homeowner) to stay on the property
ADUs can't typically be vacation rentals but they can provide rental income to help pay for themself
ADUs are a great way to have extended family live independently but also nearby
How an ADU can Benefit Your property
ADUs add more livable space and that typically equates to an increased home value. The ADUs are self-contained living spaces that include a bedroom, a kitchenette, a bathroom, and a space for a washer and dryer.
Whether you convert your garage into an ADU, you build over the garage, or a detached ADU, it's important to meet with home remodeling professionals to help you learn about all the possibilities, the permits needed, and the best options for your property.
Benefits of an ADU Garage Conversion or Building an ADU Above the Garage
Lower Construction Costs
Compared to building it separately from your main home, the cost of turning your garage into an ADU can be lower. This is because unlike building a detached ADU, an ADU garage conversion can be cheaper because the foundation and framing already exist.
The sewer lines will still need to be connected to the ADU garage conversion but if the garage is at the front of the house with easy access to the sewer lines, then the construction costs can be lower than building a detached ADU.
The smaller square footage of ADUs makes them less costly to maintain.
Additional Income
ADUs as rental properties can bring in great additional income. Even a small ADU (500-square feet) can bring a rental income of $1,600 per month in San Diego, California. That's extra money to pay down your mortgage, save for your slush fund, or whatever is important to you.
Learn more about building and designing ADUs in our online seminar: Everything You Need To Know About ADUs. Call Marrokal Design & Remodeling at (888) 214-1544, or get a free consultation. We serve homeowners in San Diego as well as other surrounding areas.