As one of the high-traffic areas of your home, your bathroom must suit everyone's needs, from oldest to youngest. For that reason, it's important to consider your future requirements when planning for your bathroom remodeling. Unlike what most people think, an aging-in-place bathroom doesn't just mean a senior-friendly design. It also means a safe and functional design for all family members.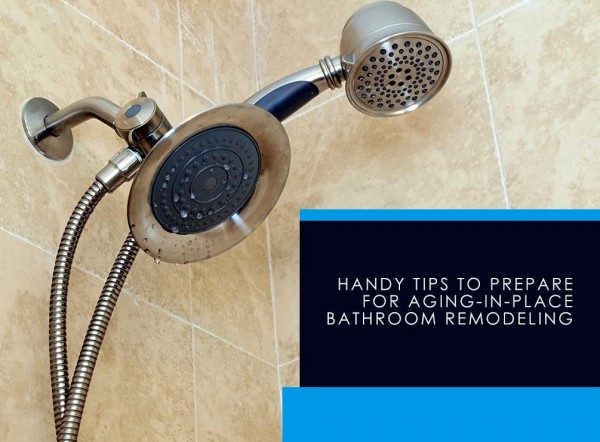 As your trusted home remodeling company, Marrokal Design and Remodeling can recommend you the perfect solutions to age-proof your bathroom. Here are some tips:
Integrate Style With Function. Making your bathroom age-friendly doesn't mean it should appear dull. Regardless of your bathroom's size, you can enjoy a spa-like experience with the right design elements. For instance, while an all-white bathroom may appear neat and vibrant, natural materials such as wood can create a warm and refreshing feel.

Scrutinize the Ergonomics. One of the best home additions for age-friendly bathrooms is walk-in showers because they are convenient for rolling in a wheelchair or walker. Furthermore, you can increase the safety of your bathroom by incorporating a shower bench and a handheld shower head. To roam the space easily, install grab bars on the outside of your shower and on each of your interior walls.

Go Bigger When Possible. Unlike other areas of your home, your bathroom actually works twice as hard to accommodate multiple users. Other small homes even do their laundry here. The problem is, it usually has a limited space. You can expand it by altering or removing an internal wall. You can also create a wider entryway to fit wheelchairs in easily.

Furnish It With Care. You need to consider the height differences of every user to identify the right placement for your vanities. You may also incorporate a combination of built-in drawers and open shelving for baskets to provide accessible storage for everyone. Make sure that the faucets, switches, and levers are easy to use and reach, especially if you're integrating the bathroom in your granny flat.
You can ensure a successful remodeling when you turn to Marrokal Design and Remodeling. Our experts can help you realize the full potential of your bathroom and deliver lasting results. Call us at (888) 214-1544 and let us help you plan your project. We serve homeowners in La Jolla, Poway, and San Diego.