Your bathroom is one of the busiest and most important rooms in your home. As an experienced home remodeling expert, we recommend setting a budget and planning ahead of time to make your remodel run smoothly. After all, the bathroom is a tricky place with lots of moving parts that are close together in a small area. Here are a few good ideas that you can use to try and save you money, make your bathroom beautiful and add value to your home: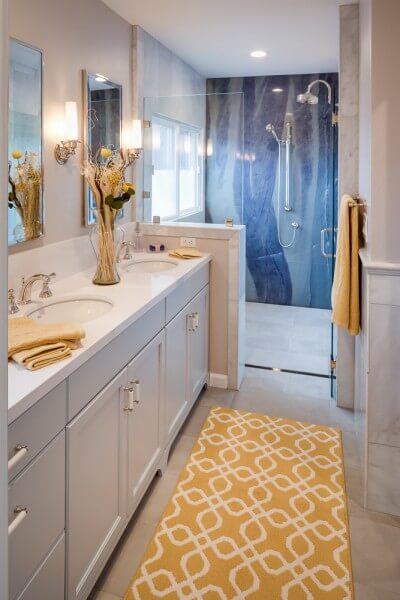 • Prepare for the Unexpected: This is one of the most important things you can do to make sure that your bathroom remodel is a success. To cover unexpected expenses, you need to set aside a contingency fund. Be ready for hidden water damage and other issues. Fortunately, an experienced remodeler like us will perform exploratory work early on in your project. We will find as many issues as possible.
• Choose Appropriate Materials: Your bathroom surfaces don't just have to match the room's overall design. They should also be durable enough to take any kind of wear and tear. Bathroom surfaces need to withstand high moisture levels and stay beautiful with minimal maintenance. During our initial consultations, your remodeling and room additions expert can recommend specific materials that will meet your remodeling goals.
• Consider Water Efficiency: Thanks to technological advances, many showerheads, faucets and toilets have become more water-efficient. Improving your bathroom's water efficiency can save you money, and it will have a big impact on our environment. You can find water-efficient products through the Environmental Protection Agency's WaterSense program. We can also recommend products during our meetings to help you meet this specific objective.
Marrokal Design and Remodeling is the top choice for a bathroom remodel or kitchen remodel in our local area because of our award-winning services, first-class products and over 40 years of experience. We can design a beautiful and functional bathroom for your home that you will enjoy for many years to come. During our initial consultations, we'll answer all of your questions and recommend the best products for your project. We serve many communities, including San Diego, CA, and the surrounding areas. Call us at (888) 214-1544 to learn more about bathroom remodels. You can also ask for a free consultation.