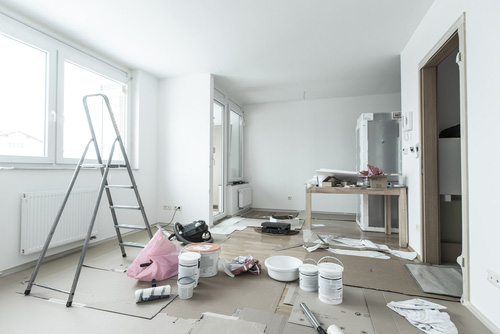 Most homeowners have lofty dreams for their home renovations: a professional range and top-end appliances for the budding chef, or a floor-to-ceiling bookshelves and a reading nook for the bookworm. Unfortunately, most homeowners also have to renovate within their means, and this often means having to compromise on certain elements of the renovation. With that in mind, here are a few tips on where to spend big and how to save money on upcoming home renovations.
Focus spending on important areas
There are many good reasons to remodel a home, and most homeowners invest in a remodel to improve function, aesthetics, or both. Understanding these underlying reasons can help dictate where to skimp and where to splurge. It makes sense to splurge on areas of the house that get the most use and that will provide the most enjoyment. For example, if cooking is a common and important activity in the home, it makes more sense to invest in the kitchen than a living room that gets little use.
Go green
Many older houses are inefficient energy and water hogs, and many remodels make necessary improvements to make the home more efficient. Investing in appliances or renovations that improve efficiency can save money on energy and water bills in the long run, and also up the property value of the house by making it greener. Also, because addressing inefficiencies can be costly (e.g., replacing windows or a furnace), it is important to invest in quality items that are built to last and won't require a fix again in ten years.
Explore reclaimed and salvaged materials
More than ever, it is both acceptable and chic to remodel with reclaimed and salvaged materials. Furthermore, using reclaimed materials can up the "green" value of the home and reduce the cost of materials. For example, salvaged wood from pine beetle-killed trees can be cheaper than regular lumber, and its blue-ish tint looks really cool. Incorporating reclaimed or salvaged materials in a remodel will give the home a unique look and up the home's street cred with future buyers interested in green solutions.
Don't get overly customized
It may be tempting when remodeling to splurge on personal flourishes. But despite the temptation, it is wise to resist the urge to drastically alter the appearance of the house to fit personal whims. Customization can drive the cost of a remodel much higher, and overly customized homes may be less attractive to buyers if the house ever goes back on the market.
Invest in a contractor you trust
Disputes with home contractors are all too common, and finding the right one at the outset can save money and reduce stress. It is worth spending a little more on a contractor whose ideas mesh with the homeowner's concepts for the remodel. Also, hiring the wrong contractor can lead to delays in the remodel if there are any disputes, which could range from disagreements about payments to the best design for a new bathroom.