Having a home maintenance Checklist will help you be sure that your home is kept up and functioning properly.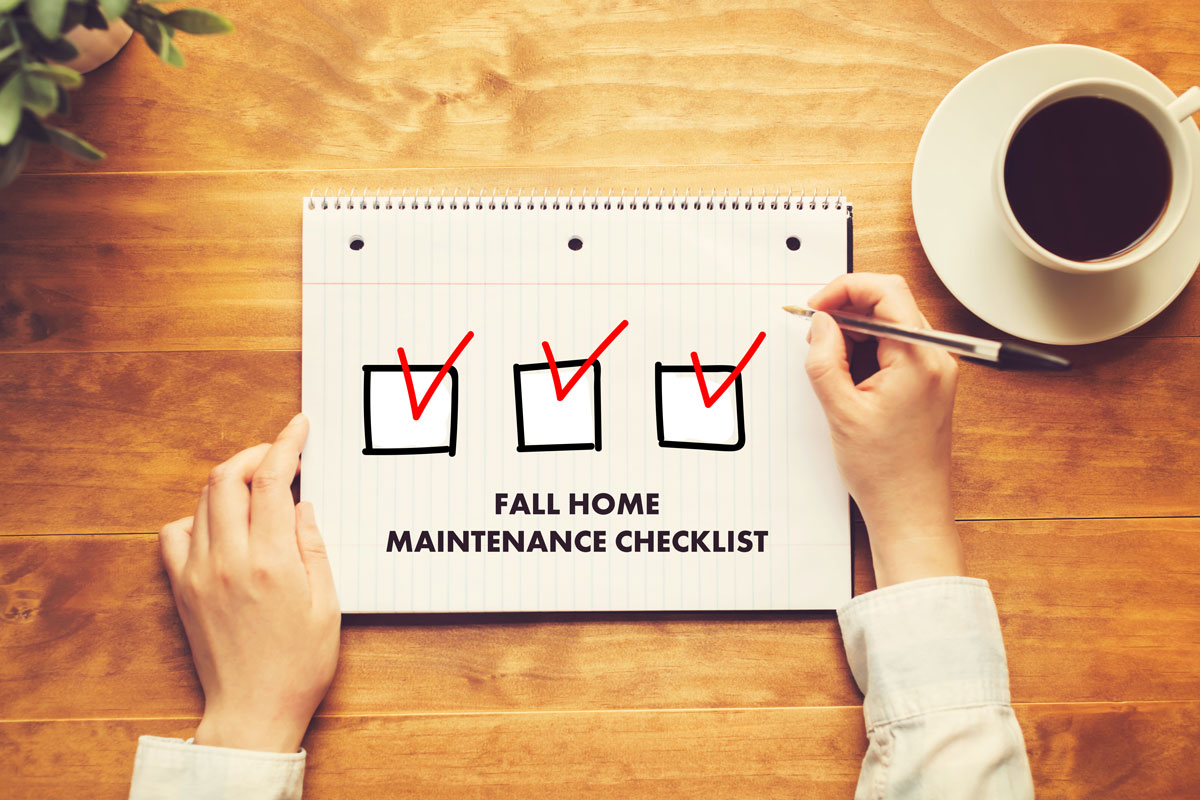 Trim and Prune Your Trees
An overgrowth of trees and shrubs not only looks bad but can lead to hazardous conditions and potential fires. The fall is the best time to trim and cut out dead trees. Trees grow slower in the winter and less likely to get a disease. While the winter isn't a good time to plant a tree, it's a great time of year to care for the ones you have.
Clean Gutters
Before you hang those holiday lights, be sure your gutters are clean. When it rains, clogged gutters can cause the water to pool and then damage your roof or siding.
Inspect Your Exterior
Look for gaps around your home where critters might try to get inside. Even a tiny hole is enough space for mice to get into your home. You can fill holes and use heavy duty hardware cloth to keep your home protected from outdoor animals.
Clean Air Ducts and Dryer Vents
Air ducts can get a lot of dust built up in them. Specialist use powerful vacuums to suck the debris and contaminants out of your supply and return ducts, registers, and diffusers to prevent it from recirculating dirty air.
Project List
This time of year is when you're likely to notice what needs to be done around the home because you're getting bedrooms ready for guests and you're working to make extra space inside and outside. Keep a list of the projects that you'd like to have done to enhance your home. Jot down what you want and what you feel would improve your home. This will come in handy after the new year when you're ready to tackle your remodeling projects. Then be sure to join us for one of our upcoming home remodeling seminars in 2019!
Until then, we hope you have a beautiful holiday season and a Happy New Year!