Homeowners remodel their kitchens for added beauty and functionality. It will also help smooth out work flow in the area. Marrokal Design and Remodeling, the trusted kitchen contractor in Poway, discusses some of the latest kitchen design trends you can apply in your kitchen.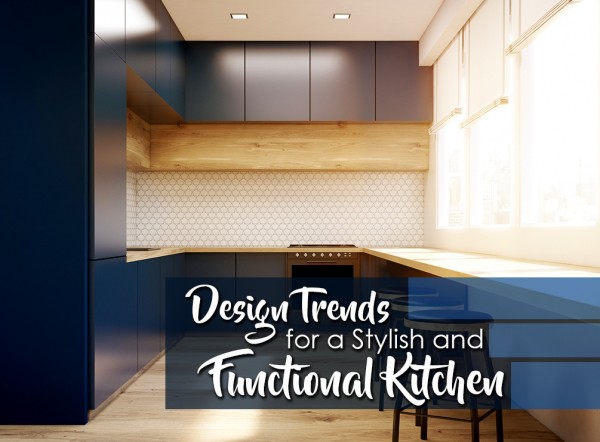 An Inclination Towards Gray Cabinets
While white cabinets remain a good kitchen design, some designers are trying to turn gray into an ideal color for cabinets. For instance, gentle gray cabinets that come with stained wood are great kitchen décor.
Considerations for Functionality
When finding smart storage for your kitchen, choose ones that offer more than just the usual function. For example, opt for cabinets that come with easy-to-close doors that you can operate using a simple button. They make perfect additions, especially in kitchens that have limited space.
Rejuvenating Hues for Your Sink
Similar to kitchen cabinets, sinks are moving away from traditional hues. For instance, a trending idea for kitchen remodeling in Poway includes painting the sink with tones such as bright greens or yellows. They can give your sink a refreshing feel while making it the area's focal point. You can further strengthen the impact by painting the backsplash with a similar shade.
Bold Fixtures Instead of Colors
Don't limit yourself to the use of bold colors when building a strong impression. Opt for bold fixtures such as a two-feet-wide lighting, which are larger in relation to the available space in the area. Not only do they add depth and detail, but they also make ideal designs for kitchens that have low ceilings.
More Storage
Save space in your kitchen by looking for smart storage options. We recommend custom, multi-tiered drawers where you can keep your kitchen utilities for easy access.
Advanced Appliances
Today's technology has resulted in efficient kitchenware and appliances. That said, you should make the most of what technology has to offer. Invest in sensor-activated lights to illuminate your kitchen or meat thermometers that send notifications to your smartphone as soon as your food becomes ready.
At Marrokal Design and Remodeling, you can count on us to provide you with the best kitchen design solutions. We'll design and build your kitchen for a cost-efficient and stress-free remodeling experience. We can also help you find kitchenware and storage that will improve the area's functionality.
Whether you're in need of a kitchen remodeling or a room addition in Poway, rely on Marrokal Design and Remodeling to meet your needs. Call us today at (888) 214-1544 for more information about our services.