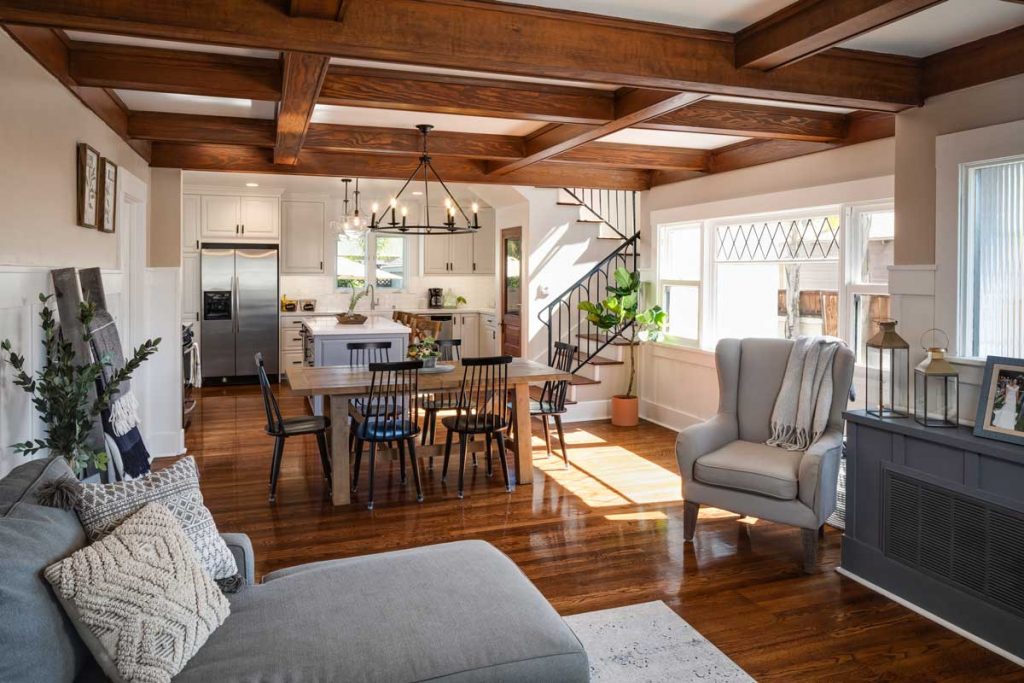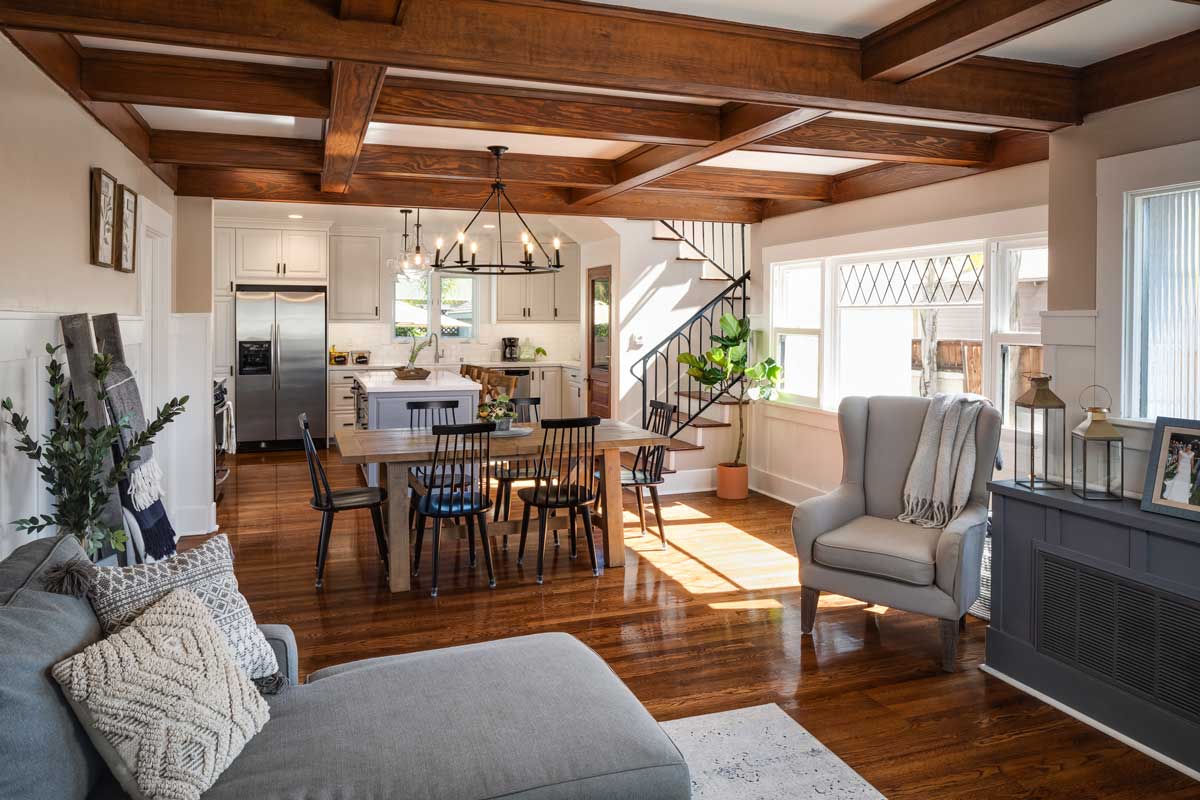 Holidays often make us think about home improvement projects. Either because we're grateful for a recent remodel that made our home the perfect gathering spot, or because we realized that we need more space to entertain comfortably.
If you're in the latter category, you're not alone.
Throughout the nation, Americans spend $400 billion on remodeling their homes each year. It's a massive industry because a lot of us really like our homes but just need some home improvement projects completed to make it our dream home.
According to the 2019 Remodeling Impact Report, most homeowners would prefer to remodel instead of having to move. "Fifty-five percent of owners in suburban areas and 52 percent of owners in urban areas say they would be willing to remodel their home. This jumps to 70 percent for owners in rural areas."
After remodeling, most homeowners are happy and want to stay at home more. Why homeowners choose to remodel, according to the report, varies. "When consumers remodel, it is to upgrade worn-out surfaces, finishes, and materials (34 percent); because it is time for a change (18 percent); and to add features and improve livability (15 percent)."
Remodeling is very personal, and the home improvement results can not only make you happier with your home but also add value should you ever want or need to sell it.
"For interior projects, the highest percentage cost recovered was from new wood flooring at 106 percent, hardwood flooring refinish at 100 percent, HVAC replacement at 85 percent, and insulation upgrade at 84 percent."
The report compared the top home improvement projects that are likely to be appealing to buyers as well as the remodeling projects that are likely to add resale value — topping the list in both categories: a complete kitchen renovation, followed by a kitchen upgrade.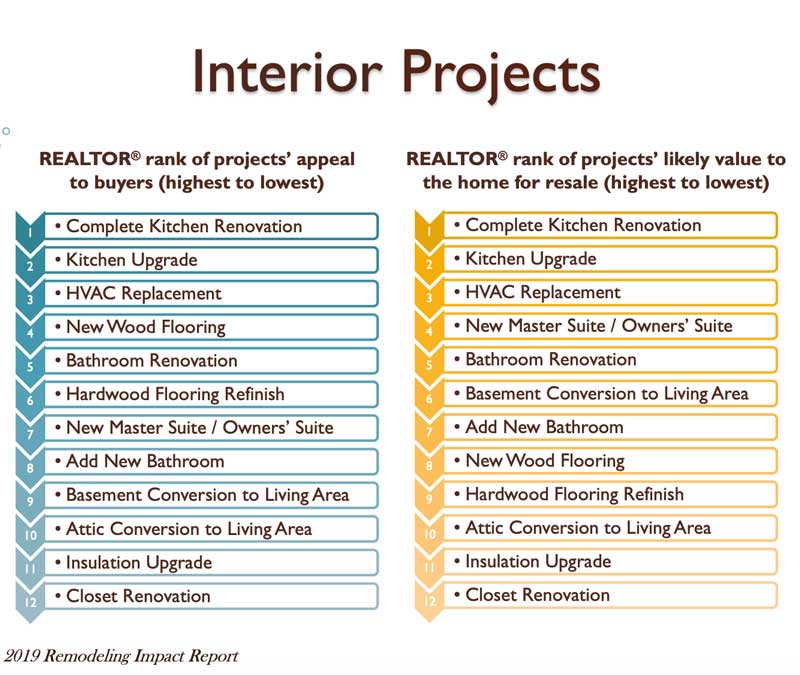 Let's face it, we all love to eat, and we spend a large part of our waking hours in and around the kitchen. However, not all home improvement projects bring the same level of happiness or potential financial return for homeowners. But, a kitchen remodel brings a lot of joy even if it doesn't recoup your entire financial investment. A complete kitchen remodel can recover 59 percent of the value, according to the report, and 10 percent of Realtors believed it helped close the sale.
The happiness homeowners receive from getting a new and updated kitchen goes a long way. That's likely because the kitchen is a gathering spot where stories are told and memories are made. For most people, home improvement projects that can make the kitchen highly functional, stylish, and comfortable are worth the money and time spent.
If you're considering a home improvement project like a kitchen remodel or a room addition, join us on December 7 from 10:30 am to noon for an informative home remodeling seminar. You'll learn about the latest trends and vital information that will help you choose the best remodeling contractor for your next remodel. Seating is limited; sign up now to reserve your spot.