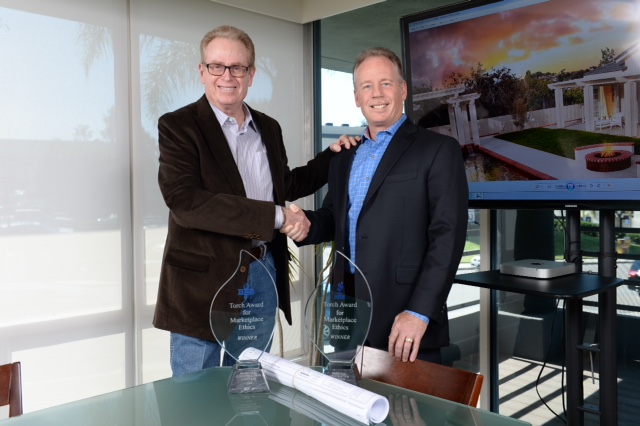 Marrokal Design & Remodeling Partners With Tom Capizzi
When Gary Marrokal began his remodeling business 40 years ago, he never dreamed it would be the success it is today.
But a lesson he learned from his parents, has contributed significantly to the company's success.
"My mom and dad were not business people, but they taught me in business to do the right thing," says Gary Marrokal, CEO of Marrokal Design & Remodeling.
That attitude helped build a remodeling company that homeowners could trust. Returning clients and referrals have helped the company grow and earn highly-regarded accolades like, Remodeler of the Year 2011.
Now, the thriving remodeling company, which saw a 15 percent increase in business last year is, for the first time in three decades, taking on a partner. Tom Capizzi is a long-time notable figure in the remodeling industry. Tom owns the well-established firm, Capizzi Home Improvements, in Cape Cod, Massachusetts.
"This is not a broken-down company that needs some turnaround.  This is the opposite. This is Gary and me, as friends and as business owners, owning and running Marrokal Design & Remodeling together," says Capizzi.
The two companies, Marrokal Design & Remodeling and Capizzi Home Improvements, while on opposite coasts, share more than just two powerhouse CEOs. They resonate in their style of management and care for their clients.
"It's going to make it more rewarding for our team. The bottom line—it's going to be better for the clients too," says Marrokal.
Just last month, Gary brought his team together and let them know Capizzi, would be joining the company as an equal partner.
"No, I'm not retiring," says Marrokal. You can hear the passion in his voice, "I'm too young to retire. I like what I do. I enjoy meeting and working with the clients. I enjoy my team."
But, understandably, Gary wants more time with his wife, Becky, who stood by her husband when he launched his company out of their home decades ago.
"This company's going on 40 years. I want this company, one day, to be hitting the 50-year mark," says Marrokal.
And Gary knows Capizzi will be a big part of making that happen. Capizzi's own company, for the last 12 years, has earned a spot on the list of the "Largest 500 Remodeling Companies" by Qualified Remodeling Magazine.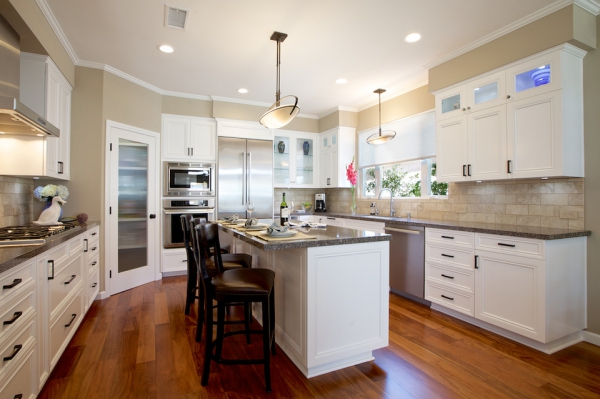 "Our company has four departments. We have an admin department that supports us all. We have our design consultant department, our design center, and our project management department. Among other areas, Tom's strengths are in production and sales. So, he's going to help those departments, which are already great, reach an even higher level," explains Marrokal.
Capizzi will divide his time equally between the coasts, spending six months here in San Diego and the other half of the year in Cape Cod.
"I've done this before in the mid-to-late '90s for six years. I wintered in San Diego for three months every year," says Capizzi.
Many contractors couldn't fathom this arrangement. Capizzi says, "Back then they thought I was crazy because, as a rule, most contractors are handcuffed to the front doors of their business. They can hardly even take a week off. But I created my company structure and business so that I could take several months of the year off and I did that December, January, and February. For those three months, I would live in San Diego."
For Capizzi, his new role at Marrokal Design & Remodeling is like coming home. "My wife's whole family is here, my grandsons are here, my daughter, and son-in-law are all here… everything on a personal level couldn't be better… we're ecstatic."
And the Marrokal team is echoing Capizzi's enthusiasm. Bruce Howard, former Director of Production, (who retires later this year after 27 years with Marrokal Design & Remodeling) says this is a wonderful opportunity for everyone.
"I've known Tom for 22 years and we couldn't have partnered with a better guy than Tom Capizzi," says Howard. He says that this partnership will help the company, especially since remodeling has become so much more complex over the decades.
And, for Gary, a nature-lover who has been dividing his time between his ranch in Alpine, where he and Becky have horses and dogs, and a second-home in Templeton, California, this gives him the opportunity to share his responsibilities.
"This new partnership allows me to let someone else grab one of the oars out of my hand, and row next to me, navigating this boat through the current. With two people rowing and our team of highly-skilled, valuable professionals and talented trade affiliates, there's time for me to enjoy the journey," says Marrokal.
Meet the rest of the Marrokal Team, click here.