We're proud to give you a glimpse of one of our award-winning bathroom remodels.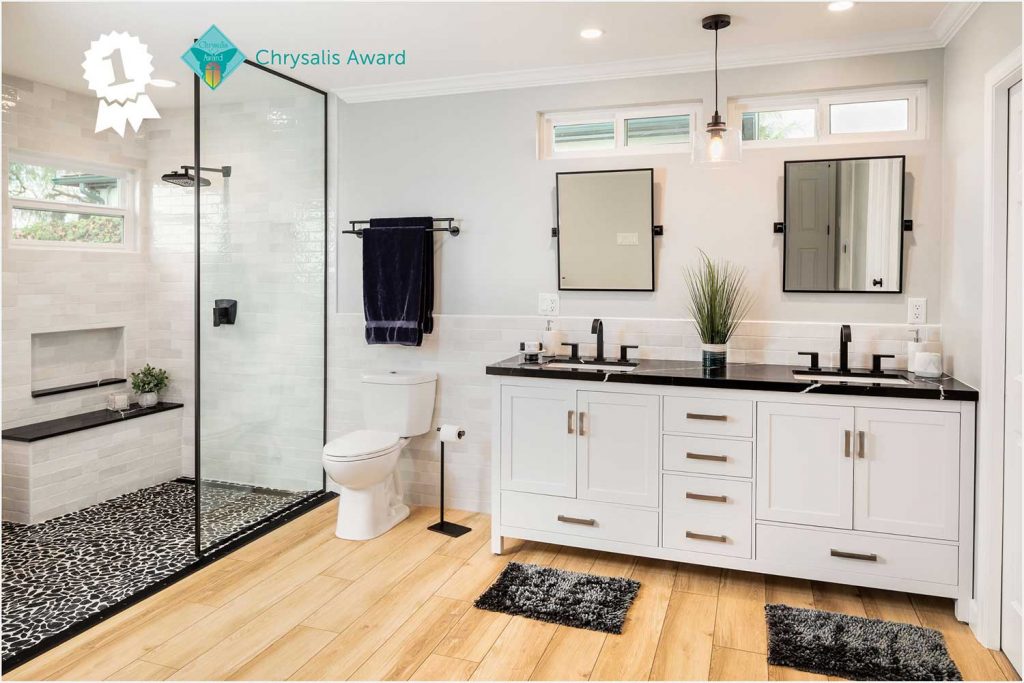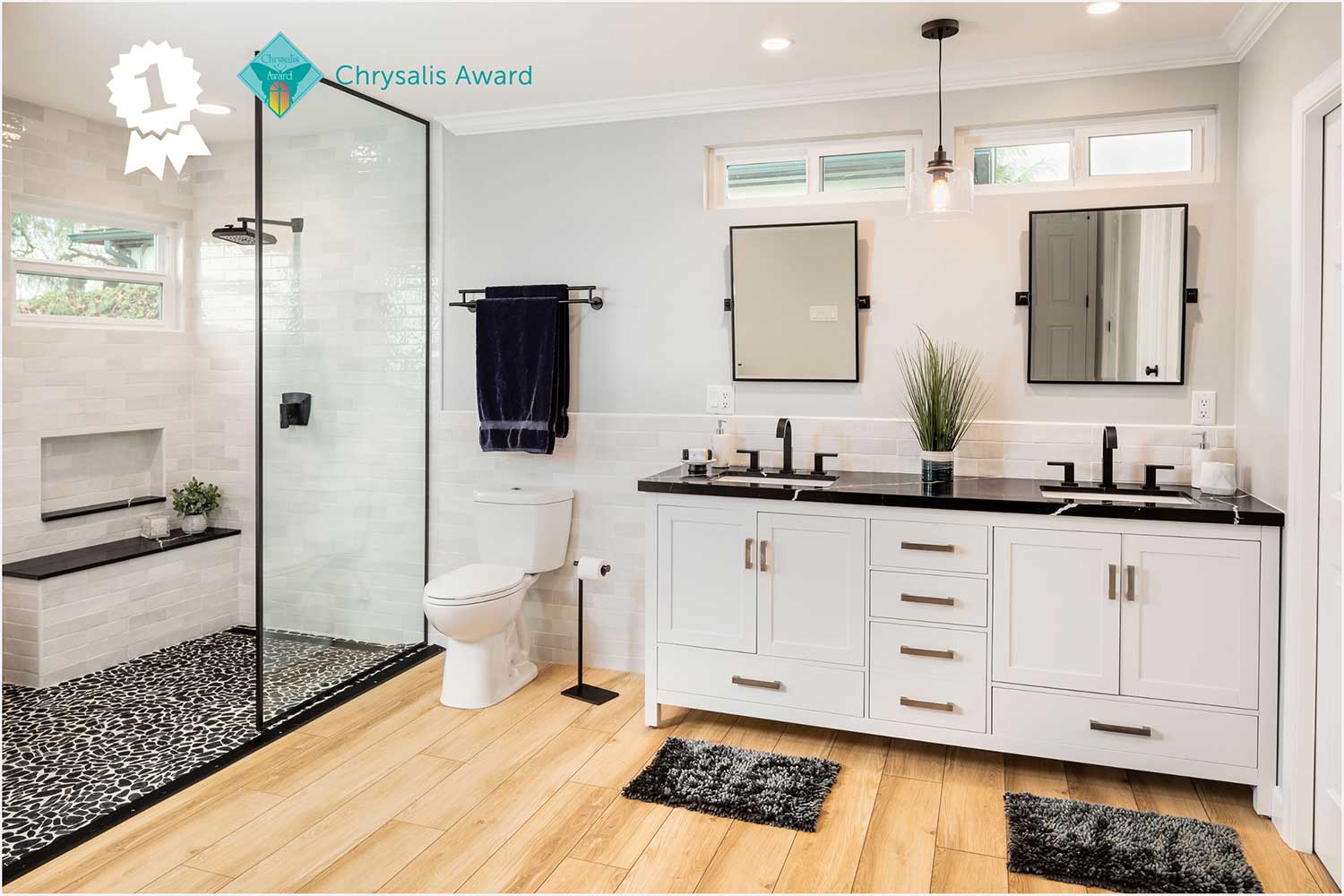 Our clients had a very small master bathroom next to two separate bedrooms. We converted it into a large master suite, equipped with an office, walk-in closet, laundry, and large double vanity with a semi-open wet room, a freestanding tub, and black marble pebble flooring. This space became the room's focal point and a place where our clients could retreat to after a long day to enjoy a relaxing bubble bath.
This bathroom remodel recently won the 2021 Chrysalis Award for our region in the category of bathroom remodels over $75,000.
"To win an award in this highly competitive category is quite an achievement," says Ken Kanline, Director of the Awards.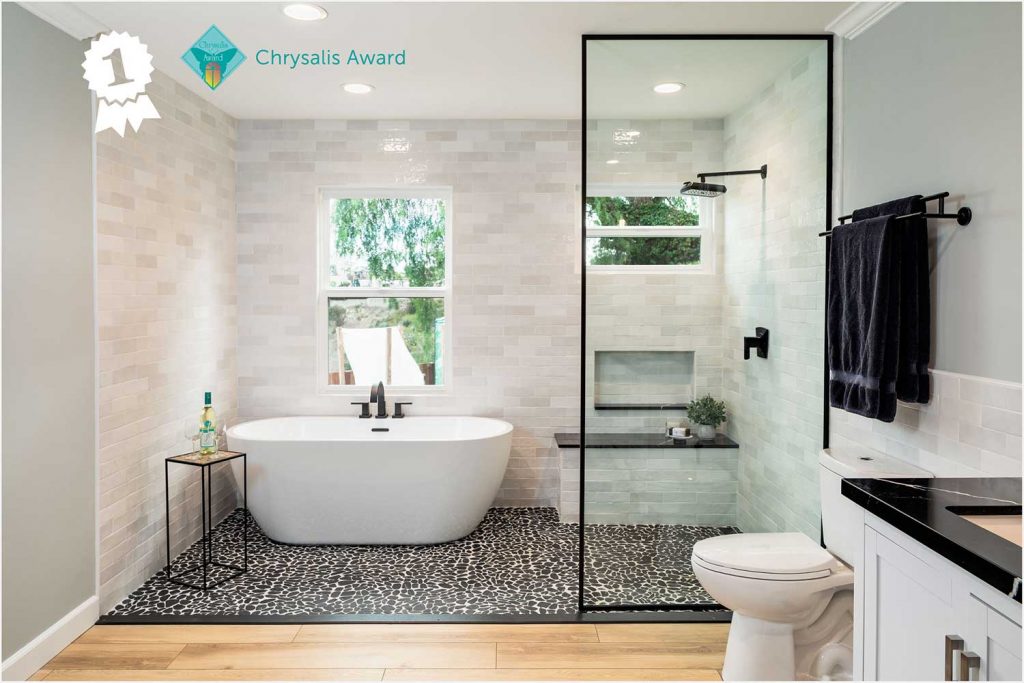 The Chrysalis Award, started in 1994, recognizes the nation's best work in fourteen general categories of residential and commercial remodeling.
We're honored and especially proud of our staff who helped make this dream home a reality. Learn more about the team:
Design Consultants:
Mike Centrullo and Jennifer Melo
Interior Designer: Jensen Landers
Director of Design: Enrique Covarrubias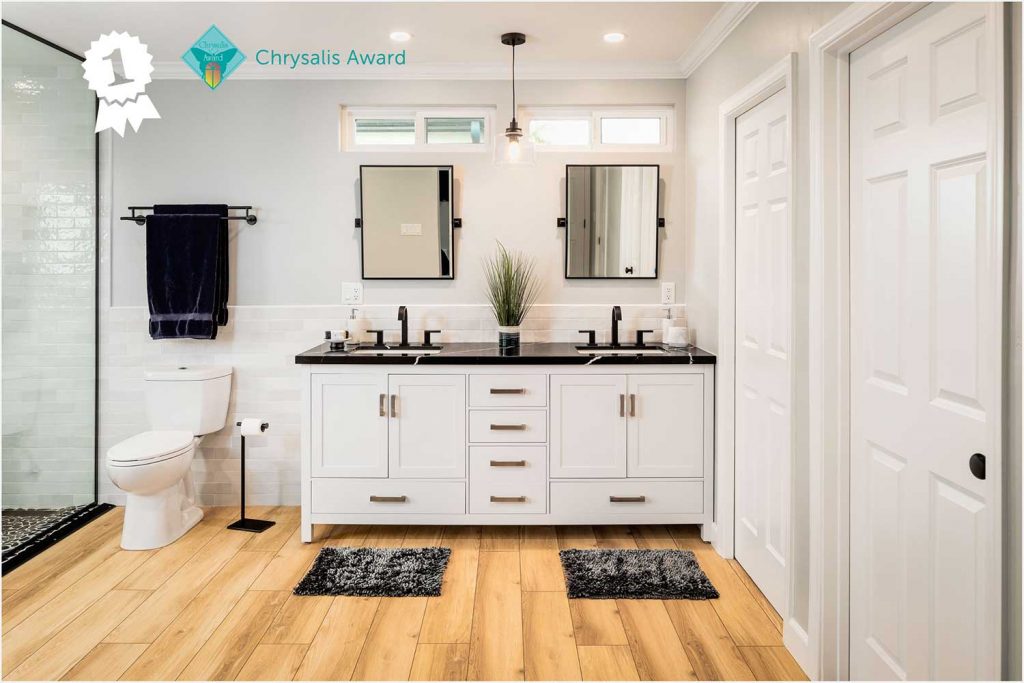 See more pictures in our Gallery.