It's a great way to start the year with an award-winning master bathroom remodel. Marrokal Design & Remodeling was named NARI 2021 Regional CotY Winner for Region 7 Southwest for Residential Bath $50,001 to $75,000 for its master bathroom remodel.
Learn how we remodeled this bathroom turning it into an award-winning master bath. Check out our before and after pictures to see the transformation.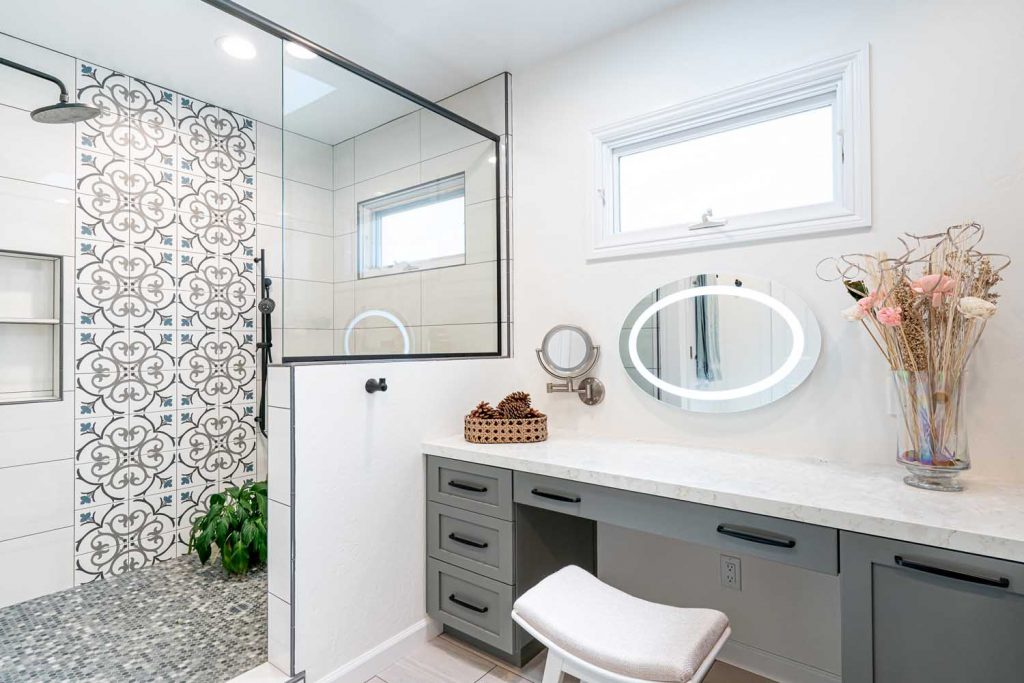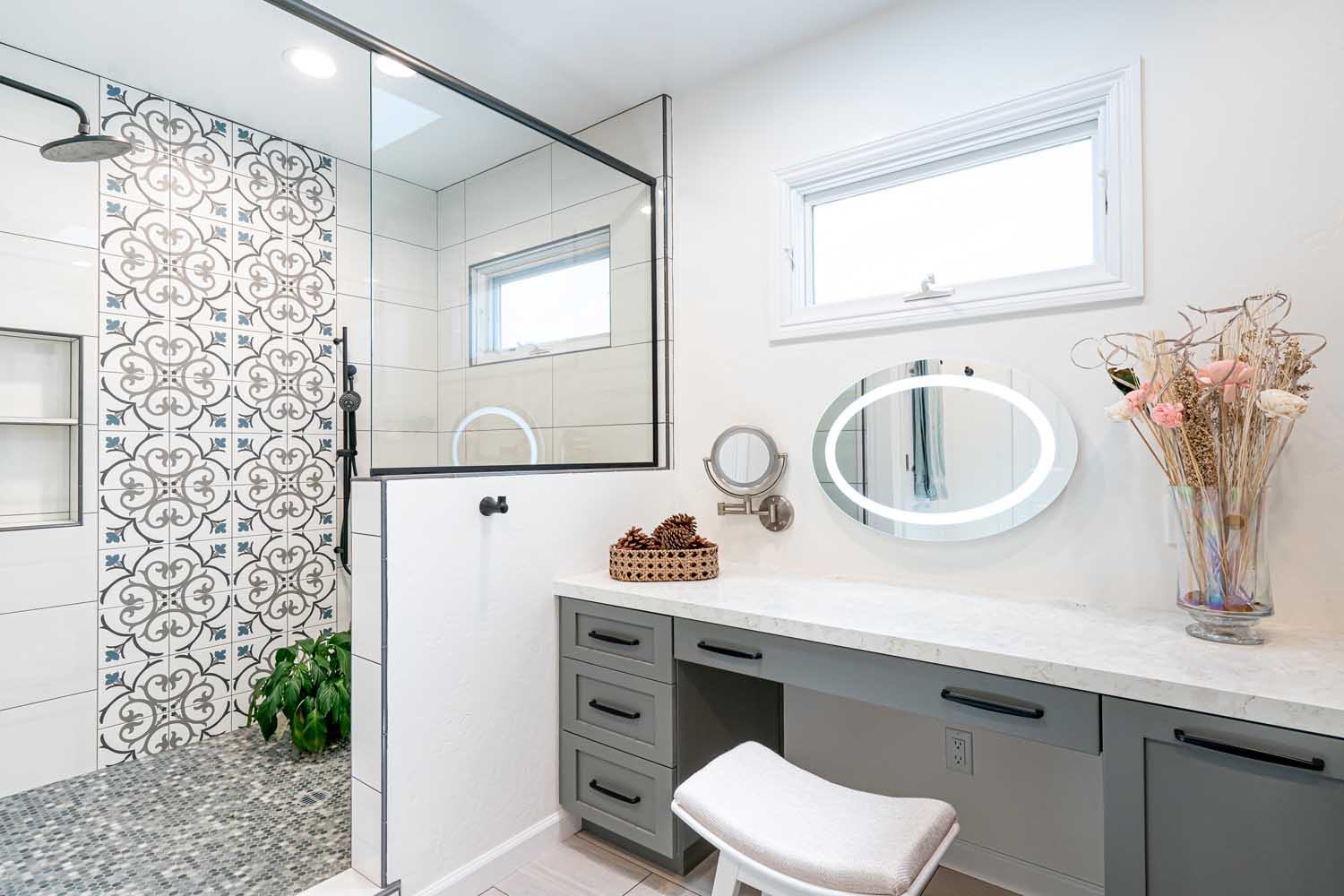 The master bathroom was dated and falling apart, but the general layout was quite functional. So, if this award-winning master bathroom remodel. We removed and replaced instead of relocating.
Award-Winning Master Bathroom Remodel Emphasizes Relaxation
We upgraded the shower by adding a pony wall for a bit more privacy and a custom shampoo niche giving the overall space a cleaner look.
We removed the vanity and replaced it with more functional cabinets that provide more storage space. We also created custom storage to the vanity's makeup area, giving the client a spot for hairbrushes, a hairdryer, sprays, and other beauty items.
We kept the lines clean and the colors serene to ensure this space eased the mind and emphasized relaxation. We used whites and subtle blues/greens and a bold pattern placed in the center of the shower. White shiplap siding was used behind the sinks to add texture to an interesting plane.
Ready to remodel your home? Come to one of our free home remodeling seminars. Check our remodeling seminar schedule and reserve your spot today or schedule a free consultation.