Homes are where families spend most of their time together, and with extended families, adequate space and comfort are especially crucial. However, not all homes are designed with features for elderly or disabled individuals. If you plan on aging in place or having an elderly or disabled person live in the new space, you could move around safely and independently, you might want to consider an Accessory Dwelling Unit (ADU).
——————————————– CONTINUE READING ——————————————–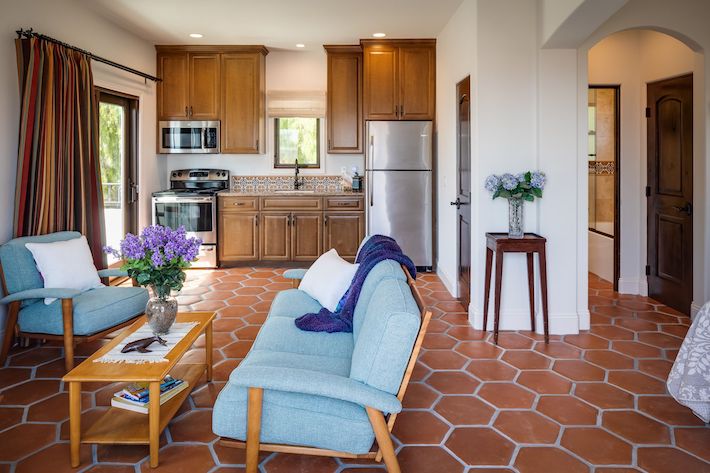 Here we explain why an ADU is a great solution for homes with family members who are seniors or have special needs.
What Is an ADU?
Known by many other names like granny flat or casita, an ADU is an additional living space that is built on a family-owned lot. It can be attached or detached from the main structure. But being more than just an extra living space, an ADU is built with essential amenities for an independent living situation. It is designed with its own kitchen, bathroom, sleeping area, storage and entrance.
Perfect for Elderly Family Members
It's common for older adults to prefer aging in place to staying in assisted-living facilities. For seniors who want to continue living independently but need assistance from time to time, an ADU offers an excellent solution. It's the perfect middle ground since this type of structure keeps the elderly near their family. Working with custom home builders like Marrokal can help ensure all your needs are met and that the ADU is properly permitted and constructed. Our online remodeling seminars are free and offer a wealth of information about designing and building an ADU or a Junior ADU. Registration is required and space is limited, reserve your spot today to learn more about ADUs.
A Great Choice for Family Members With Special Needs
Family members with special needs require a customized space where they can live independently while also being near their family sp that assistance can be provided when needed. ADUs for special-needs people should be designed with accessibility in mind. The space should also meet the specific needs of the occupant.
You can learn more in this helpful guide from AARP, The ABCs of ADUs.
Watch this story about how we created a bathroom that is perfect for Mary.
Marrokal Design & Remodeling has been providing high-quality remodeling services for over 40 years. We serve our clients with passion and care and treat customers' homes like our own. To learn more about ADUs, for our upcoming online seminar about ADUs. You may fill out our contact form or call us at (888) 214-1544 for more information. We proudly serve clients in San Diego, CA, and the surrounding areas.