Decisions abound when it comes to your home upgrades that you'll soon find the process a bit overwhelming. With the right steps, however, you can keep every aspect of the project on track. This means knowing what you want from the very beginning and sticking to those goals no matter what. Marrokal Design and Remodeling, your expert in home additions in La Jolla, shares some simple tips to help you out.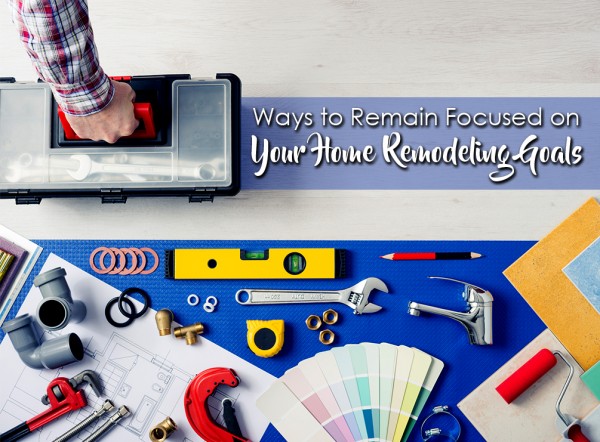 1. Understand why you want to remodel in the first place. Whether you're aiming for increased home value or improved energy efficiency, make sure that there's a good reason behind it. Instead of making your kitchen bigger, for example, you can increase the amount of usable counter space if it helps with how you prepare your meals.
2. Prioritize the things you want. You probably have a long list of upgrades you want for your home. Competing items are likely in there, too. Before narrowing down the selection, however, put them aside and discuss them with family and friends. Talking about them clears stuff out while providing you with fresh ideas.
3. Anticipate potential issues during the course of the project. Surprises aren't exactly uncommon in home remodeling. Your contractor might discover some hidden issues or damage when they're working on your project. You can deal with this by setting aside a budget for these emergencies. It helps keep the project on budget, letting you avoid overspending while preventing delays. By anticipating potential issues and readying a fund to handle them, you can ensure that your granny flat in San Diego remains on target.
4. Write your priorities down. It's easy to feel distracted by newer, shinier ideas for your home remodeling. Putting your priorities down on paper somehow makes them more solid and urgent. This also allows you to stand back and evaluate if the new, prospective upgrade will take you closer to your goal.
5. Plan for increased functionality. Luxurious upgrades can wait. Assess the areas in your home that need work and concentrate on them. This makes your investment more worthwhile.
Turning to a reliable company like Marrokal Design and Remodeling can help you remain focused on goals. Our professional team will take your needs and wants into account as we work on your home remodeling in Poway. With us, you can expect a smoother and stress-free process.
Call us today at (888) 214-1544 or fill out this form to get a free consultation.