Remodeling a kitchen can be an exciting and rewarding experience, but it also requires careful consideration of several factors. This blog post will outline five major considerations to make when remodeling your kitchen in San Diego, CA. From identifying your needs to selecting the right contractor and preparing yourself for the process, this guide will get you started on your kitchen remodel.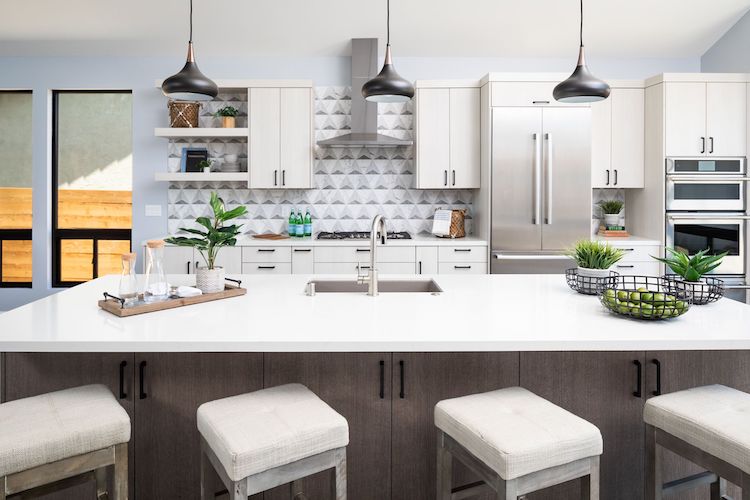 Identifying Your Needs
Before you can move forward with your kitchen remodel, it's important to identify what exactly you want out of the project. Ask yourself questions such as: What do I need from my new kitchen? How much space do I need? What style and materials are best suited for my needs and lifestyle? Once you've determined your wants and needs, it will be easier to create a plan that is tailored to them. It will also be easier to convey your ideas to your remodeling contractor. So, if you have any images you've seen online, be sure to save them. You can use Houzz or Pinterest to keep digital images organized.
Go to a Webinar or Get a Consultation
Once you have identified your needs, it's time dig a little deeper and get more ideas. The best way to do this is by attending a live Webinar or getting a free consultation. A home remodeling Webinar gives you a lot of information packed into a presentation that also let's you ask questions. If you're eager to get started now, then you might want to have an in-home consultation. This way our award-winning team can see your space and provide ideas and a basic timeline and tell you about the kitchen remodeling process.
Choosing the Right Contractor
When it comes to finding the right contractor for your kitchen remodel, be sure to do your research. Get quotes from multiple contractors and check references before making a final decision. Look for someone who is experienced in completing kitchen remodels and has access to quality materials that fit within your budget.
Selecting a Kitchen Design That Meets Your Needs
Once you've identified your needs and chosen the right contractor, it's time to select a kitchen design that meets them. This is where the right design-build firm will make all the difference. If you have experts doing not only the design but also the building of your home remodeling project, you'll have greater success keeping your remodeling budget and project on track.
Preparing You and Your Home for a Successful Kitchen Remodel
At this stage, you must prepare yourself and your home for a successful kitchen remodel. Clear out all clutter, and ask your remodeling contractor what else you should do. Let them know if you have pets. Find out what to do if you have an emergency after hours. Make sure that you have access to temporary cooking arrangements while the work is being done.
Remodeling your kitchen can be an exciting and rewarding experience, but it's important to carefully consider all of the factors involved before getting started. For more information on kitchen remodeling in San Diego, CA, as well as whole house remodeling, bathroom remodeling and other remodeling work, call Marrokal Design & Remodeling at (888) 214-1544 or send us a message.
Subscribe to the Blog