Remodeling your kitchen doesn't have to be a taxing process. With tried-and-true design trends, improving your kitchen's function and appearance can be worry-free. Your premier kitchen contractor in Poway, Marrokal Design and Remodeling, shares some them.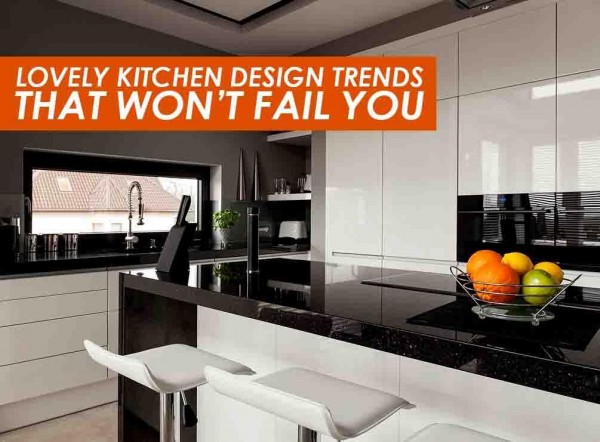 Invest in a classic black and white kitchen. The look constantly evolves, but black and white kitchens already stand the test of time. White is a sleek, pristine color that goes with just about anything, and black serves as its strong contrast. Whether you own a contemporary or traditional kitchen, you can incorporate this design trend seamlessly. You can, for instance, invest in white cabinets topped by black granite countertops. Use black window trimming to set off the beauty of creamy-white walls. Finally, you can accentuate both colors by choosing a glossy hardwood floor for a warmer feel.

Make gray your kitchen's dominant color. If you want a more neutral color in your kitchen remodeling in Poway, you should consider gray. This option can make your kitchen look pleasantly, soothingly cool during hot and sunny days. In fact, gray is more visually comfortable than white in regions with a warm climate, like California. At the same time, this color adds a touch of warmth to the space during colder days, as long as you have warm red or golden wood tones to accentuate it.

Choose a transitional kitchen design. This refers to a style which combines both traditional and contemporary elements to your kitchen. You can, for example, mix subway tile backsplash and frame-panel cabinetry with stainless steel appliances and LED lighting. Another way to benefit from a transitional kitchen is to use a blend of black, white, metal, and wood tones. This creates a balanced textural depth that offers a sleek, Zen-like look to the space.

Prioritize accessibility. From storage to fixtures, it doesn't hurt to invest in features that make working in the kitchen much easier. For example, you can have a touch-activated faucet installed for worry-free access to water between tasks. You can also set side-opening ovens at counter height so you don't have to reach up or bend down to get the food out.
Marrokal Design and Remodeling can help you integrate these trends into your next kitchen project. Expect advanced products and features, fresh design ideas, and superior workmanship when you turn to us for this service. You can also count on us for your room addition in Poway. Call us today at (888) 214-1544 for a complimentary consultation.