You can use an accessory dwelling unit (ADU) for a variety of purposes, such as hosting guests or generating rental income. It can also increase your property value, which is crucial if you plan on selling your home. You just need to make sure that your ADU is functional and appealing. Here are a few design ideas to consider: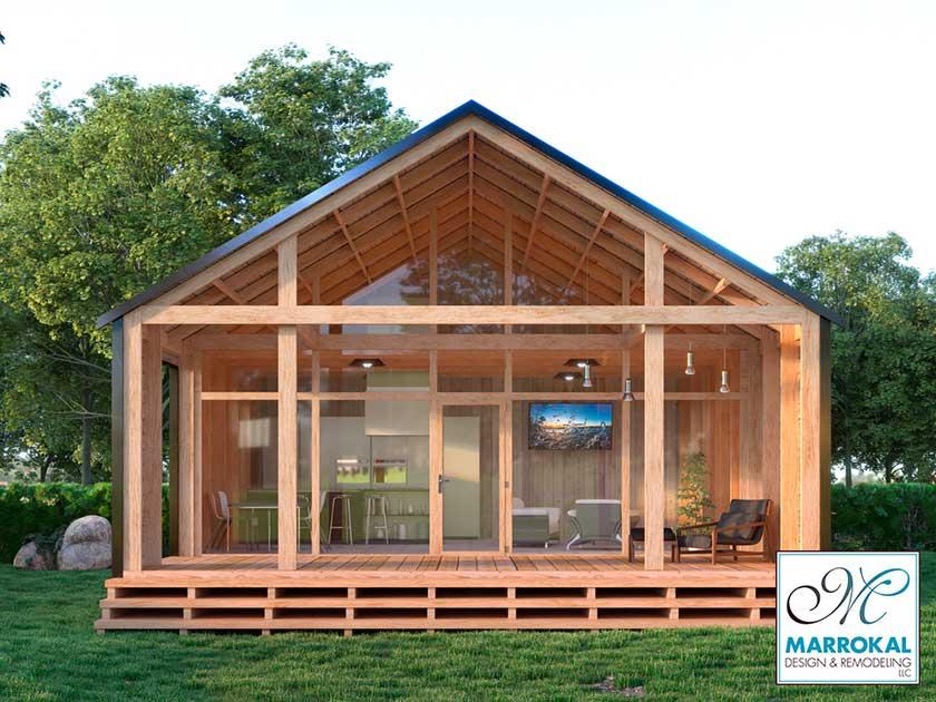 Guest House
A guest house is the perfect space to host friends or relatives. They'll have privacy and still be close. Having personal space to retreat to, especially if the stay is extended, will benefit you and them. ADUs can also serve as a hangout for your teenager and their  friends or it can make a great escape for meditation, crafting or woodwork. 
Home Office
The work-from-home space has proven to be more critical than ever since the start of the Pandemic. Today, many homeowners have decided to keep working from home but they've found the right space is a must. We've all seen or been on one of those Zoom calls where a child comes running through the office meeting or your significant other walks in while you're presenting. The home office ADU gives you the privacy you need, and the added benefit is that it's a short walk to the office!  ADUs also have their own kitchen and bathroom.  Your custom home builder, can show you designs and before and after pictures to help you envision what your ADU will look like. At Marrokal, we also do 3D video renderings that look as real as pictures. You'll be able to see almost exactly how your ADU will look when it's finished.
Cozy In-Law Suite
Single-story ADUs are an excellent option for aging in place. Lots of people appreciate the convenience of living in an ADU while younger family members live in the main house only a few steps away. A cheerful, homey ADU built with universal design principles can keep the family close while also providing seniors with the privacy they need.
Personal Space
It is essential to have a place to relax and refresh amid the bustle of the outside world. An ADU can serve as your backyard sanctuary, which includes everything you need for a relaxing escape. You can use your space to focus on your hobbies like yoga, music or art.
Considering an ADU, Marrokal Design & Remodeling offers a variety of residential remodeling services.. Call us at (888) 214-1544, or fill out our contact form to book an appointment. You may also register for a seat at our upcoming home improvement seminars. We serve clients in San Diego, CA, and nearby areas.