One of the best ways to fully enjoy your living spaces is to seek professional home remodeling in Poway. Investing in a home addition, for example, comes with a number of advantages, both for function and leisure. Before setting about this project, however, you need to make sure you're considering the essentials. Marrokal Design and Remodeling shares three things you need to ask when planning a home addition.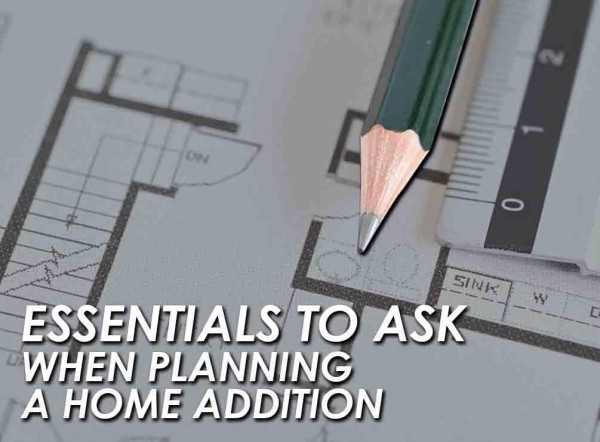 1. How does my home addition benefit me? Most people move out of the home they have grown to love when it doesn't have enough space. Maybe a child is moving back in, or they want an elderly parent to stay with them. With a home addition, you can avoid the stress and large expenses of looking for another home. Since this home improvement can accommodate any family members moving in (or you just want another room for leisure), an addition project allows you to put down roots.
Home additions in La Jolla also offer you the perfect opportunity to design a space that can fit perfectly with your lifestyle. In fact, this allows you to put a mark on your home to make it feel  like its entirety is custom-designed for you. Do you like having guests over? A lovely, cheery sunroom is the perfect spot for entertaining. You can turn it into a gym if you like working out inside the comfort of your own home. Aside from the almost limitless possibilities, a room addition can also help boost your home's value.
2. Do I have to consider zoning laws? You'll need to check with a building department since your area may have rules on what you can build and where. Better yet, you can turn to an expert like Marrokal Design and Remodeling. We have the necessary knowledge and experience on local building codes and zoning laws. This means we can legitimately work on your home addition minus the consequences. When you choose us for this home improvement, expect only superior workmanship that adheres to local requirements and standards.
3. How do I make my home addition look like it belongs? A home addition can be tricky to fit with the rest of your home. It will obviously look brand-new, especially when you're aiming to preserve your home's traditional appearance. In this case, we can make your new room, whether it is a sunroom or a granny flat in San Diego, blend seamlessly with the rest of your living spaces. We do this by considering how the roofline connects your rooms, along with your home's architectural style and materials and finishes it uses.
You can keep your home addition projects smoother and worry-free when you turn to Marrokal Design and Remodeling. Call us today at (888) 214-1544 for a complimentary consultation.